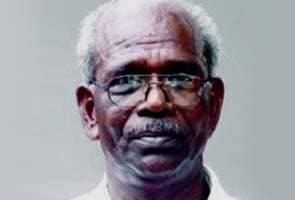 Thiruvananthapuram:
CPI-M in Kerala virtually censured its Idukki District Secretary MM Mani today for his controversial speech, in which he stated that there had been instances of the party eliminating political rivals.
As the party is faced with deep embarrassment over Mr Mani's utterances at a public meeting, CPI-M State Secretary Pinarayi Vijayan on Sunday said he had committed a "mistake" and his speech was a "deviation" from the party's political line. Mr Mani's speech had sparked a raging political row in Kerala with the Congress and BJP saying it exposed CPI-M's "politics of violence".
Mr Mani, a senior leader in the high range Idukki district and known to be close to Vijayan, made his controversial speech at a public meeting held at Thodupuzha on Friday. He also made some adverse comments on Achuthanandan in his speech, alluding to the factional feud in the state unit of the party which has recently intensified.
Mr Vijayan's statement has come at a difficult time for CPI-M in the state, as it was on the defensive with some of its activists arrested in connection with the murder of party rebel and RMP leader TP Chandrasekharan.
Addressing reporters, Mr Vijayan made a strong call to party cadres, leaders and functionaries to refrain from making controversial statements at a time when the party was under a grim attack from its political rivals. He said the party had grown over the years resisting attacks from various quarters, but countering violence with violence was not the policy of CPI-M.
The Congress-led UDF Government has taken note of Mr Mani's speech. Chief Minister Oommen Chandy said this "disclosure" was a serious matter and legal steps would be taken on it.
Meanwhile, Gujarat chief minister Narendra Modi criticised CPI-M, saying the language used by the leader is similar to that of terrorists. Reacting to Mr Mani's remarks, he said, "When leader of a political party says that we murder our political rivals, it is dangerous to our democracy. Where is NHRC (National Human Rights Commission)? We should raise our voice against such acts. Our workers keep giving their lives in Kerala."