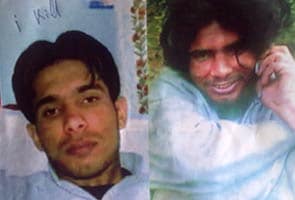 Sopore:
Kashmir's most-wanted terrorist, Abdullah Uni, was shot today in a police encounter in Sopore in the state's Baramulla district.
Uni was the senior-most commander of the Lashkar-e-Taiba (LeT) operating in this area.
Uni, a Pakistani resident, was behind some of the biggest attacks in the last decade in Northern Kashmir. He targeted security forces, political workers and civilians.
He was also among those accused of killing Maulana Shoukat Ahmad Shah, the cleric who headed the Jamiat-e-Ahli Hadees, a religious group of Sunni Muslims. He died in a bomb blast near a Srinagar mosque in April.
In the last two years, he was cornered eight times during different operations by security forces, but managed to escape.
Acting on a tip-off about the presence of some Lashkar militants in Baghat-e-Batpora locality in Sopore, a joint team of police and Rashtriya Rifles cordoned off the area around noon, official sources said.
As security forces began combing houses to track down the militant, the terrorists opened fire. Uni was killed.