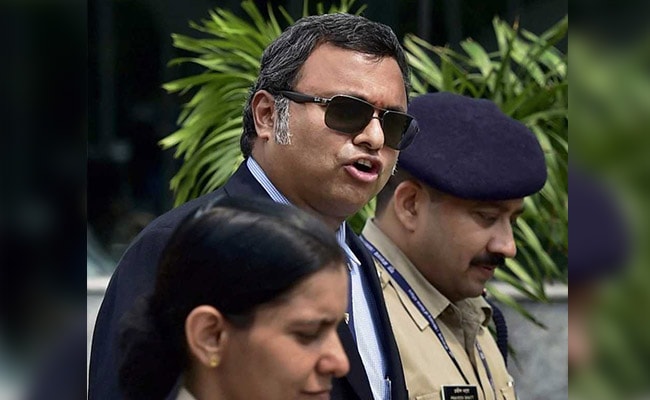 New Delhi:
Former finance minister P Chidambaram's son Karti was today questioned for nearly seven hours in a corruption case of alleged clearance given to a media group owned by Peter Mukerjea and his wife Indrani for bringing foreign funds into their venture, CBI sources said.
Karti Chidambaram arrived at the CBI headquarters in New Delhi around 11.30 am and was questioned extensively till 6.30 pm.
Three suspected associates of Karti Chidambaram - Bhaskar Raman, Ravi Vishwanathan and Mohanan Rakesh - were also questioned in connection with the case, the sources said.
They said all the four persons were questioned separately and information given by them is being scrutinised.
It is only after the analysis of their responses that a call will be taken whether further interrogation is required or not in the case, they said.
The sources said they have been asked to produce some documents which they have agreed to provide.
The agency is examining him in connection with a Foreign Investment Promotion Board (FIPB) clearance given to media group INX Media for receiving funds from Mauritius when his father P Chidambaram was the Union finance minister.
The sources said a firm "indirectly controlled" by Karti Chidambaram received money from INX Media, run by the Mukerjeas, who are currently in jail, charged with the murder of Indrani's daughter Sheena Bora.
The CBI had also questioned Karti Chidambaram on August 23.
P Chidambaram had earlier issued a strong statement in response to the CBI's FIR against Karti Chidambaram, saying the government was using the CBI and other agencies to target his son.
The FIPB approval was granted in "hundreds of cases", the senior Congress leader had said.