Bengaluru:
Nearly 3.5 crore people in Karnataka voted on Saturday at the end of a rancorous campaign that saw the PM Narendra Modi and Congress' Rahul Gandhi throw themselves into the campaign and hurl barbs at each other for weeks. But as people in Karnataka capital Bengaluru stepped out to vote, many suggested civic issues would take priority when they vote.
India's IT hub has been the focus of much attention for the many infrastructure challenges it has been facing - and which the authorities have not seem to be able to handle - from traffic, garbage, polluted lakes and of course, potholes on the roads that have also killed people.
"I need to vote for someone who will ensure he takes up these (civic) issues seriously," said Manjunath Bhatt, a resident at Hebbal where
re-polling has been ordered in a polling booth
due to faults in the voting machines. "There is continuous stench from garbage thrown all around. We are told that CCTVs have been put up to monitor but I see nothing of that happening," he said.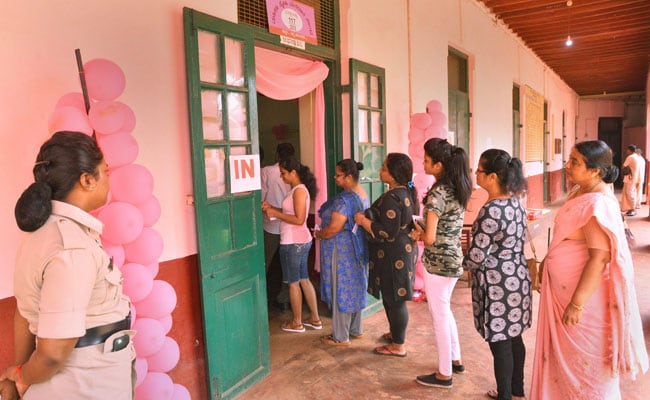 Walking a past a pile of garbage, Vishwanath B agreed. "It just needs to rain for ten minutes and this road becomes a swimming pool that stinks," he said.
Less than five kilometres away at Hennur constituency, a stretch of a road with woeful potholes, has become the bane for people.
"This stretch gets totally inundated when it rains... there are so many accidents. Obviously I will vote for only someone who I believe will take this issue seriously. Who will bring on the desired change," he said.
Bengaluru's potholes have made it to the headlines
after people lost their lives in accidents.
Like Radha Ajanappa, 47, riding pillion on a scooter, who was thrown under the wheels of a truck. Her nephew who was driving the two-wheeler, swerved to avoid a big pothole on the arterial Mysuru road in October last year.
Just days earlier, popular artist Baadal Nanjundaswamy transformed a waterlogged, pothole-ridden road in the city's Cubbon Park Junction area into a colourful protest site to shame the administration into action.
The outrage after the deaths did push Chief Minister Siddaramaiah to order officials to quickly fix all potholes. Officials had then indicated there were over 15,000 potholes that need to be filled.
Radha Ajanappa was the third person to die in a week due to the city's damaged roads.
But such quick-fixes hardly work for long.
Mathew BR remembered how they had forced the local legislator and municipal councilors to act. "They do something temporarily, but when it rains, there are potholes everywhere again. We need permanent solutions", K Kumaravel a local resident said.
Incidentally, voting in Karnataka began hours after Friday night's rain that brought traffic to a halt, flooded low-lying areas and led to long traffic jams.