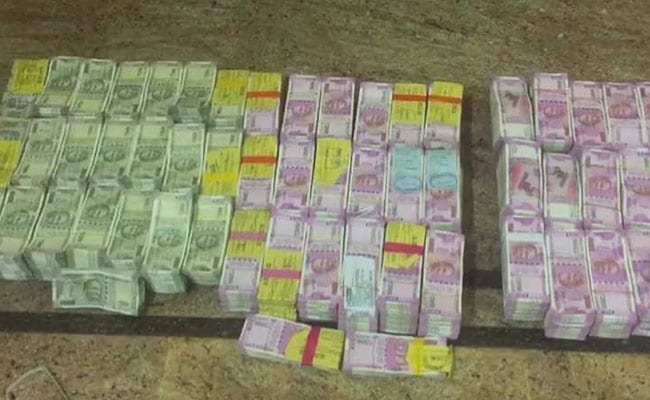 New Delhi:
Cash and goods worth over Rs 152 crore has been seized by the authorities in poll-bound Karnataka so far, giving a dubious distinction to the state of being second on the list of states with highest poll-related confiscation. With Rs 193.29 crore recovered during 2017 assembly polls, Uttar Pradesh is perched on the top spot, according to the data released by the Election Commission.
Karnataka
will go to polls on May 12. The southern state is the 22nd to go to polls for electing a new assembly since the 2014 Lok Sabha elections.
Karnataka
surpassed Tamil Nadu, where cash and goods worth Rs 130.99 crore were seized in the 2016 assembly election.
The Election Commission said today that cash and other goods worth over Rs 152 crore were seized in the past few days in the state. There is a possibility of more seizures before the polls as political parties are desperately trying to win over voters in the state.
While Rs 67.27 crore in cash has been seized, law enforcement agencies have confiscated gold and silver worth more than Rs 43 crore from different parts of the state in the last few days. Liquor consignments worth Rs 23.36 crore have also been impounded.
The Income-Tax Department alone has seized Rs 20.43 crore in cash of the total amount recovered from the state.
In 2013 assembly election, Election Commission data shows that Rs 14 crore worth seizures were made in the state.
Senior leaders of the main political parties - BJP and Congress - are camping in the state to campaign for the polls, exchanging stinging attacks. Congress president Rahul Gandhi today tweeted a sharp attack at Prime Minister Narendra Modi for his party's choice of candidates in Karnataka, particularly the BJP's chief ministerial face BS Yeddyurappa, the Reddy brothers and their associates. "You talk a lot. Problem is, your actions don't match your words. Here's a primer on your candidate selection in Karnataka," Mr Gandhi wrote on Twitter.
Prime Minister Narendra Modi also attacked the Congress today in a rally in Gadag, saying it will become "PPP Congress - Punjab, Puducherry and Parivar Congress" - after results are out on May 15.
(With inputs from IANS)