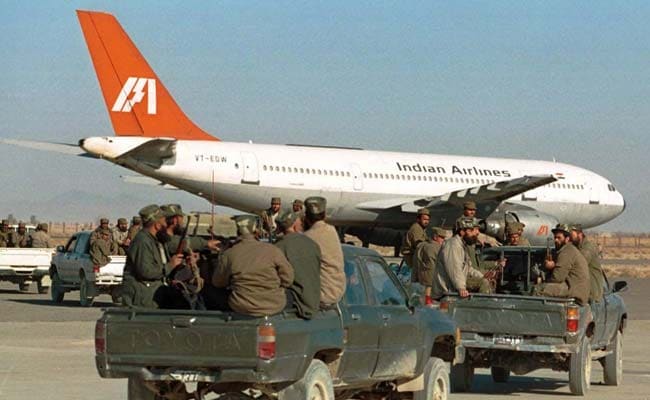 New Delhi:
A former intelligence chief's comments on the 1999 IC-814 hijack and the Gujarat riots in 2002 have provoked a new political clash. Targeting the ruling BJP, the Congress today said Prime Minister Narendra Modi must apologise to the nation.
AS Dulat, a former chief of the Research and Analysis Wing (RAW), has said that the response to the hijack of an Indian Airlines plane on December 24, 1999, was "goofed-up." He says no clear instructions were given to immobilize the plane when it landed in Amritsar, because of which the hijackers managed to take the plane to Kandahar in Afghanistan.
In an interview to India Today TV, Mr Dulat also said when Prime Minister Atal Behari Vajpayee's government agreed to release three terrorists in exchange for the lives of the passengers and crew, then Chief Minister of Jammu and Kashmir Farooq Abdullah "shouted for hours" saying that releasing the terrorists - Mushtaq Latram and Malulana Masood Azhar - would be a mistake.
Mr Dulat, who headed the spy agency till 2000 before he was appointed as Special Advisor in Mr Vajpayee's office on Kashmir, also says the former prime minister "always believed that 2002 riots was a mistake and the grief was clearly visible on his face."
Congress spokesperson Ajoy Kumar today said that Mr Dulat's interview had revealed "disturbing facts" and alleged that the BJP was wearing a "mask of nationalism."
"They have compromised the interests of the country whenever they have been in power. Who was behind these decisions? Mr Kumar said.
On the Gujarat riots on Narendra Modi's watch as the state's chief minister, the Congress spokesperson said: "Dulat says that former Prime Minister Atal Bihari Vajpayee believed that he lost the 2004 elections in view of the Gujarat riots.. Will Narendra Modi respect the words of the Bharat Ratna and apologise to the country for 2002?"
The BJP's rebutted each point: "Let Congress answer one question - should 400 Indians have been allowed to die?" said the party's spokesperson MJ Akbar. On the riots, he added: "The Congress should apologise to the PM for questioning his integrity."