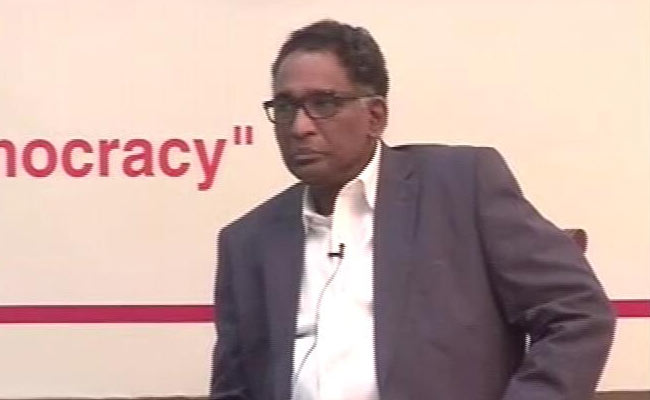 New Delhi:
Justice Jasti Chelameswar, who will retire on Friday, will not be sharing a bench with the Chief Justice of India on his last working day. The second most senior judge in the Supreme Court has already
refused to attend his farewell
by the top court's bar association, saying he wanted his retirement to be a "private affair".
The 65-year-old judge -- one of the four top court judges who held the unprecedented press conference in January -- retires on June 22. But his last working day will be on Friday, since the court goes on summer vacation after that.
It is a custom and practice of the Supreme Court that on his last working day, a retiring judge shares bench with the Chief Justice in First Court. But the Supreme Court cause list for May 18, which is now out, shows Justice Chelameswar won't be sitting with Chief Justice of India. Instead, he will be in his usual court number 2, along with Justice Sanjay Kishan Kaul.
Justice Chelameswar was the one to make public the concerns over rostering by the Chief Justice of India. Three other most senior judges of the top court -- Ranjan Gogoi, Madan Lokur and Kurian Joseph -- joined him in the unprecedented press conference.
Since then, he has flagged other issues - including the recent
controversy of elevation of Justice KM Joseph
. Earlier this month, he wrote to Chief Justice Dipak Misra, urging that the Collegium meet as soon as possible and reiterate their choice of Justice Joseph.
In March, Justice Chelameswar wrote to the Chief Justice expressing concern that the judiciary's independence was endangered. In the letter, he raised the issue of propriety of the law ministry writing directly to the Karnataka High Court despite a group of top judges reiterating a name for elevation to the High Court.