Highlights
'Sex CD' of Hardik Patel leaked, he says it's fake, 'dirty trick' of BJP
He recently said he expected a sex sting would be used against him
Isn't this insult to women of Gujarat, he says, attacks BJP
Ahmedabad:
Hardik Patel, the 24-year-old who has vowed to help defeat the BJP in next month's election in Gujarat, says that a sex CD broadcast on Monday on Gujarati channels which say it features him is not authentic and is evidence of the BJP's "dirty politics."
NDTV cannot independently verify the contents of the CD.
The four-minute clip, shot in a hotel, has a timestamp of May 16, 2017 and shows a man who resembles Hardik Patel with an unidentified woman.
Hardik Patel has
pledged his support
to the Congress in its attempt to wrest Gujarat from the BJP, which has held it for 22 years. The Patels or Patidars for decades
backed the BJP
, but have been rallied by Hardik Patel against the party; he says it has failed to extend the benefits of affirmative action policies to the powerful Patels who say that like backward castes, they must get a share of government jobs and seats in educational colleges.
The alleged sex CD aired as Hardik Patel met with top aides to consider the Congress' proposal on how it will handle the Patidars' demand for reservation. The community forms about 14 per cent of the population of Prime Minister Narendra Modi's home state.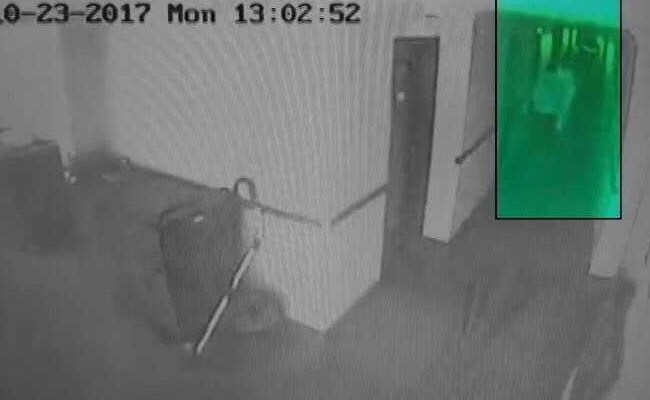 In October,
CCTV footage was leaked
in an attempt to establish that Hardik Patel met Rahul Gandhi at a luxury hotel in Ahmedabad. He denied the meeting with the Congress vice president, stating that though he was present at the hotel, it was to meet senior Congress leader Ashok Gehlot and not Rahul Gandhi.
The distinction serves to underscore Hardik Patel's message that the Congress should not take him for granted. In a threat that he later withdrew, Hardik Patel said that if the Congress' offer on reservation did not do justice to the Patels, he would ensure that Rahul Gandhi is heckled at public meetings.
Hardik Patel a week ago warned that the BJP would employ a "sex CD" to discredit him.
"I may be subjected to this sort of treatment but is this not derogatory to the women of Gujarat," he asked on Monday, adding his concern for the woman who features in the video. "The women of Gujarat should do something to punish this," he said.
The BJP has so far refused to comment on the controversial CD, but senior leaders who asked not to be identified denied that it was leaked by them.
The Congress backed Hardik Patel's claim. "The BJP is under pressure. It knows it's losing ground to the Congress, and also these youngsters are aligning with us, so it's a ploy to defame Hardik," commented Congress spokesman Manish Doshi.
Gujarat votes on December 9 and 14; results will be declared on the 18th.