Hyderabad:
Highlights
Rahul Gandhi touring Telangana to build support for Congress
Says Chief Minister subjecting the state to 'family rule'
Chief Minister KCR's son tweets that's rich, coming from Congress
Rahul Gandhi, touring Telangana to revive his Congress party's fortunes in India's youngest state, decried Chief Minister K Chandrasekhar Rao of twisting policies to suit "one family" - his own - and said there's evidence of dynastic politics.
That Mr Gandhi, 46, pulled that particular arrow from his quiver had many - including the Chief Minister's relatives - reaching for a pot-kettle analogy.
"Classic comedy," tweeted the Chief Minister's son, KT Rama Rao, who is a minister, pointing out that the Gandhis - Rahul is No 2, his mother Sonia is Congress boss - owe their position entirely to their party's unflinching embrace of its first family.
Indian Notional Congress leadership talking of 'family rule' has to be the joke of the millennium. Classic comedy

- KTR (@KTRTRS) June 1, 2017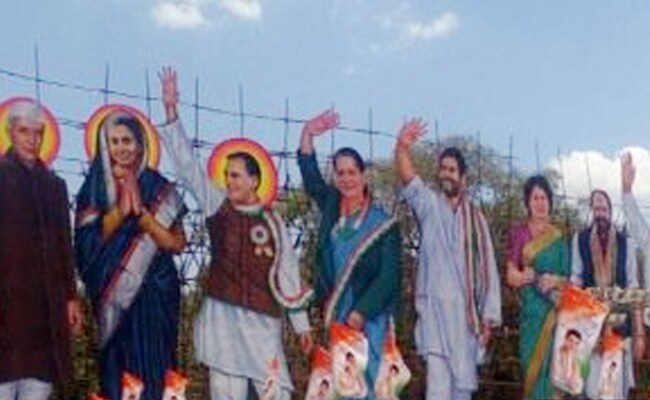 Mr Gandhi's trip to Telangana has been robust in contretemps. Yesterday, as he drove through the capital city of Hyderabad, posters declared him "the Prince of Politics", unfortunate billing at a time when his leadership is being taunted by critics as based on his DNA rather than merit. On his watch, as main campaigner, the Congress has accrued skimpy results in a series of elections, with Punjab being the sole and recent exception.

In 2009, in a sudden midnight decision, the government that was then led by the Congress agreed that Telangana, one of the three regions of Andhra Pradesh, would be turned into a state. The promise followed a nearly 60-year-old demand by the people of the region and a 15-year-long campaign led by KCR, as the Chief Minister is known. It was however only in 2014 that Telangana was declared the country's 29th state.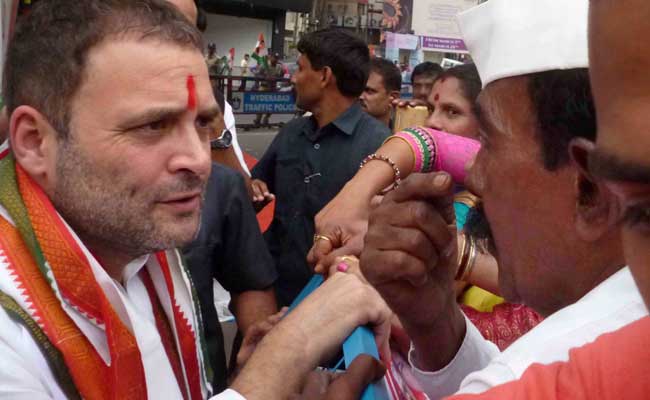 The dithering by the Congress over whether to proceed with the move it had announced in the face of tough protests from other parts of Andhra Pradesh caused the delay. And so when the first election was held, the Congress received no props; it was KCR who was credited with bringing a state of Telangana to fruition and his party won big, pushing the Congress to a very distant second place.
KCR's son and daughter, K Kavitha, are part of his government, which also includes a nephew.
Mr Gandhi at public meetings yesterday targeted the Chief Minister for failing to protect the interests of students or farmers. Telangana confronts drought and rural distress, and its farmer suicides amount to a staggering number - 2,885 in the last three years.