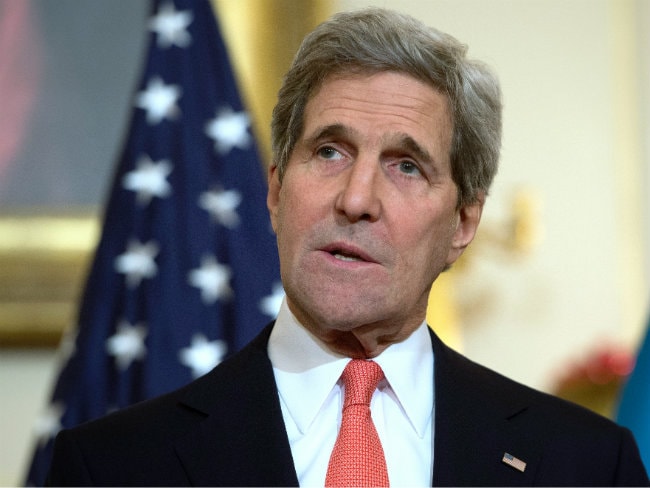 Washington:
US Secretary of State John Kerry is doing important work in India, the White House said today defending the decision of the top American diplomat to skip the Paris anti-terror march over the weekend.
"The Secretary of State is somebody who has very important responsibilities himself. He was in India this past weekend doing some important work representing US interests there," White House Press Secretary, Josh Earnest, told reporters. Mr Kerry and President Barack Obama have been facing criticism for not sending being present at the Paris march, which was attended by over a million people.
US officials said Mr Kerry could not skip his pre-scheduled trip to Ahmedabad to attend the Vibrant Gujarat Summit and meet Prime Minister Narendra Modi.
"It (India-US ties) is a really important relationship and it would not have been desirable to skip the India trip," a senior State Department official said last week.
From Ahmedabad, Mr Kerry travelled to Islamabad unannounced to hold talks with Pakistani leadership on a range of issues, of which counter-terrorism is one of the most significant one.
"At the conclusion of his trip to India, he made an unannounced visit to Pakistan, where he is right now. While in Pakistan, he actually visited the school in Peshawar that was the site of the terrible terrorist attack just a couple of weeks ago," Mr Earnest said.
"I think the (US) President in the same way that high profile representation at the march and the president's decision to go to the French embassy in Washington shows US solidarity with the French people as they confront terrorism. I think the secretary of state's visit to this school demonstrates the American people's solidarity with the people of Pakistan as they face down extremism and violence and terrorism in their own country," he said.