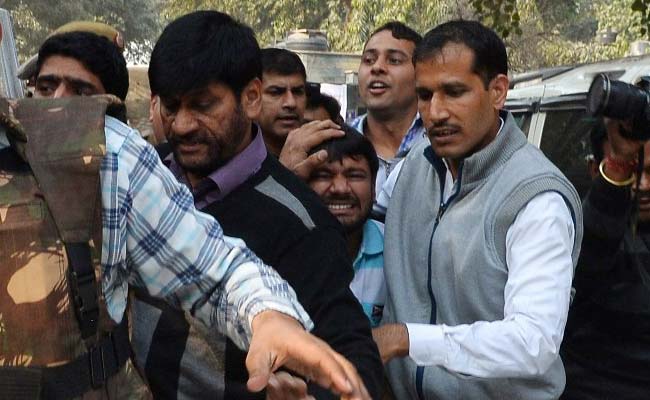 New Delhi:
Arrested JNU student Kanhaiya Kumar was dragged, kicked and slapped by lawyers at a Delhi court while being taken for his bail hearing.
A 200-strong group of lawyers was shouting slogans inside the Patiala House Court complex when Mr Kumar was brought for the hearing. Slogans of "Goli Maaro, Phaansi Do (shoot him, hang him!)" were heard by witnesses.
Mr Kumar, 28, was injured, say reports.
The attackers later "boasted" about beating Kanhaiya and said "our job is done", a report suggested.
The police could do nothing to stop the attack.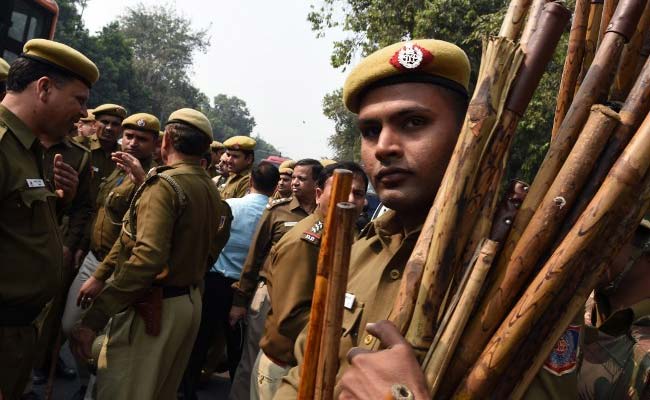 The Supreme Court sent six lawyers with police protection for on the spot assessment on the volatile situation.
'It is unfortunate that lawyers have stooped to such low levels. What can we do?' the Supreme Court said.
Kanhaiya Kumar, the JNU students' union chief, was arrested last week on sedition charges for allegedly shouting anti-India slogans at a controversial event held on the university campus in support of Parliament attack convict Afzal Guru.
The court today sent him to jail till March 2. Before the hearing, a
large number of lawyers shouted slogans
and also clashed and threw stones at journalists.
The Supreme Court had restricted the number of people
who could attend today's hearing to prevent the sort of violence that erupted on Monday, when JNU teachers, students and journalists were attacked by lawyers.
Many of the lawyers involved in the Monday attack were present today too.