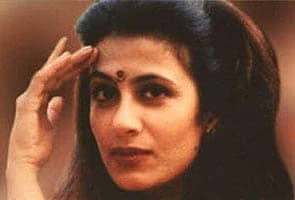 New Delhi:
Bollywood actor Shayan Munshi and another witness in the Jessica Lal murder case will be prosecuted on charges of perjury for turning hostile during their deposition, the Delhi High Court ordered today.
The other witness who will face perjury trial under section 340 of the Criminal Procedure Code (CrPC) is ballistic expert Prem Sagar. The two witnesses will be tried in a magistrate's court and will face maximum sentence of seven years if found guilty.
The prosecution in the Jessica Lal murder case had asked the court to order perjury trial for 19 witnesses. The court however let off 17 of them today.
Model Jessica Lal was shot dead at socialite Bina Ramani's restaurant, Tamarind Court, in Delhi in April 1999.
In February 2006, a trial court had acquitted all the accused in the case on grounds of insufficient evidence. But in December 2006, the High Court set aside that order and convicted Manu Sharma, son of Haryana Congress leader Vinod Sharma, and sentenced him to life in prison for murdering Jessica.
The Supreme Court upheld the High Court order in April 2010. Manu Sharma had allegedly shot Jessica after she refused to serve him a drink.
Actor Shayan Munshi was the complainant in the case. He had got the FIR lodged. But in court, he disowned his complaint saying he "didn't understand Hindi" and hence didn't know what the cops had written in the FIR.
The court had taken suo moto cognizance of witnesses turning hostile while the main case was being heard and had questioned the prosecution on the issue. The prosecution had sought perjury trial for 19 witnesses.