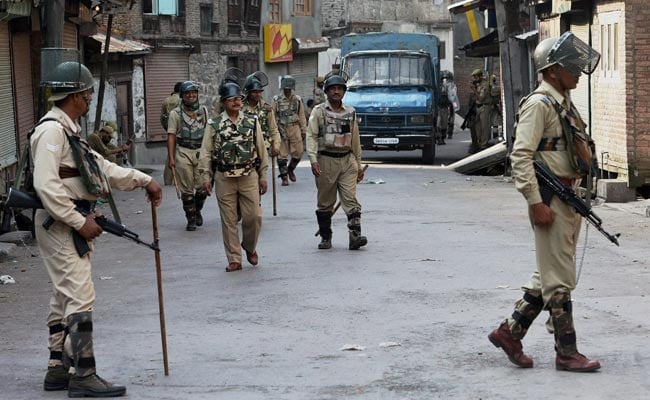 New Delhi:
A Jammu and Kashmir Police constable has been awarded the 'Shaurya Chakra' posthumously for showing exemplary courage while fighting "militants" in the restive state, officials said.
The Shaurya Chakra is a military award given for showing valour, courageous action and sacrifice.
Manzoor Ahmed Naik, who was a resident of Uri in Baramulla district, was killed at Haffu Nigeenpora village of Tral in South Kashmir's Pulwama district on March 5, 2017 during a gunfight.
Mr Naik was part of a cordon and search operation in the area jointly conducted by the Jammu and Kashmir Police, the Rashtriya Rifles and the CRPF.
The 33-year-old policeman, who became a father soon after he lost his life, was trying to flush out militants holed up in a house, after escaping a volley of fire in his first attempt, a home ministry official said.
Mr Naik, undeterred by blazing fire from assault rifles, crawled in pitch dark and placed explosives around the house. As he started retreating, he came under heavy fire, but managed to escape. The explosives planted by him, however, brought down half of the house.
After a wait of about two hours, when the firing stopped, Mr Naik again volunteered to plant explosives to bring down what remained of the house. As he charged towards the house, he was hit by a volley of bullets from a militant.
Despite his wounds, the constable placed the explosives before dying, the official added.
During the encounter, two militants of Hizbul Mujahideen were killed and a large quantity of arms and ammunition were recovered.
Honouring his exemplary bravery, Mr Naik was awarded the Shaurya Chakra, the official said.