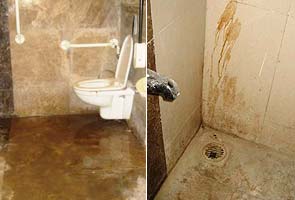 New Delhi:
In a press statement, real estate developer EMAAR-MGF has contested the landscape of charges being leveled at it by the government.
For one, EMAAR says its Rs. 183-crore deposit to the government has not been confiscated or frozen by the government as penalty for sub-standard construction of the Athletes Village. Instead, it says this bank guarantee was extended earlier by it till the end of December this year at the DDA's request.
EMAAR states that its Village "has been built to the highest standards of quality and design".
The company also addresses accusations that as a bailout in 2009, the DDA paid nearly 13% more than it should have for 300 apartments in the Village. The money was used to help EMAAR which had run out of capital to complete the construction of the Village. EMAAR says the price paid by the DDA was, in fact, below market rates, that it has not yet received the entire amount due for the apartments, and that the company had offered to buy back the flats from the DDA.
NDTV has also accessed a letter written by EMAAR to the DDA on September 3 - exactly a month before the Games began. The company warns the DDA that "the Village is not in presentable condition, due to the negligence of other agencies." EMAAR is particularly scathing of ITDC or India Tourism Development Corporation, which was hired to furnish the flats for the athletes. "ITDC staff create unhealthy and filthy conditions, urinate in clean areas," states EMAAR, "ITDC staff are damaging lifts, breaking glass and locks."
DDA September 3 Letter