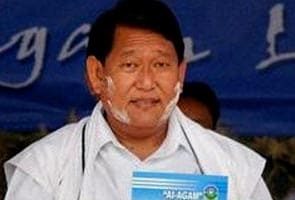 New Delhi:
Government has alerted the Department of Space and the Indian Space Research Organisation (ISRO) for help in locating the whereabouts of the missing helicopter carrying Arunachal Pradesh Chief Minister Dorjee Khandu and four others.
Union Home Secretary G K Pillai said that Indian satellites have made two passes over the probable area from where the Pawan Hans helicopter went missing 20 minutes after takeoff from Tawang in Arunachal Pradesh but has not picked up any signals.
He said Pawan Hans helicopter carries a location transponder that can communicate at 406 MHz frequency in the event of any emergency or it could also be manually operated.
Pillai said depending upon the weather on Sunday morning IAF helicopters from Dibrugarh and Jorhat will carry out aerial recee.
He said there was some confusion about reports that the helicopter had been located but actually it still remains untraced till tonight.