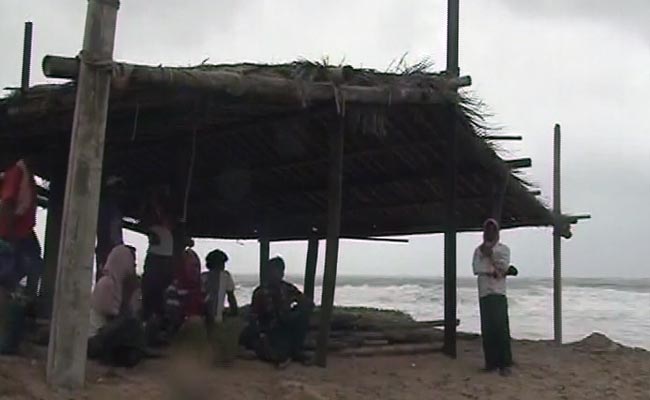 New Delhi:
Gopalpur, the Odisha district which bore the brunt of severe cyclonic storm Phailin, is all set to get a doppler radar to boost the weather forecasting system on cyclone-prone east coast.
The radar, indigenously built by Indian Space Research Organisation (ISRO) and Bharat Heavy Electricals Ltd (BHEL), is expected to be operational by next month.
In November last year, the India Meteorological Department (IMD) had also installed a doppler radar in Paradip, another coastal district in Odisha which was ravaged by a super cyclone in 1999.
"The Odisha government has given land and also constructed building for the project free of cost," said Devendra Pradhan, Deputy Director General of IMD.
He said the government intends to cover the entire eastern and western coast with doppler radars for improved weather forecast.
"Doppler radar is an observational tool for monitoring and predicting severe weather events within the radius of 300 km such as thunder storms, hailstorm, cyclones and tornadoes. It not only gives information about precipitation, but also wind velocity," Mr Pradhan said.
After Maharashtra government and the Centre came under fire over the handling of the 2005 deluge in Mumbai, the IMD expedited the process of setting up doppler radars.
On the eastern coast, the IMD has installed doppler radars in Chennai, Kolkata, Machilipatnam and Visakhapatnam. Paradip and Gopalpur are new additions. The move assumes significance as the eastern coast is prone to cyclones and better forecast will help the authorities in taking timely action.
Kochi, Bhuj, Mumbai and Karikal on the western coast already have doppler radars, while the equipment is being set up in Goa. Negotiations are on with the ISRO to install another doppler radar in Trivandrum.