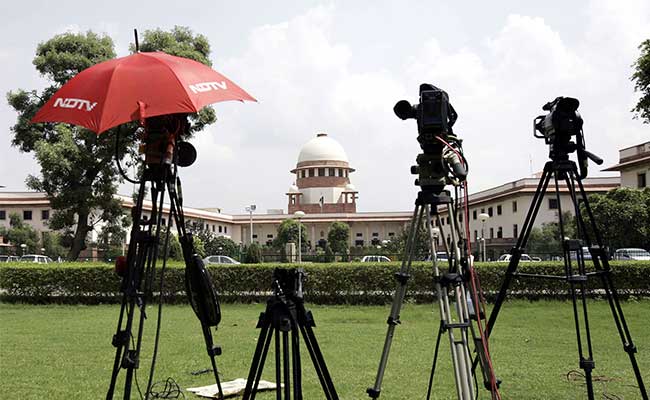 New Delhi:
A constitution bench of the Supreme Court will now have to decide whether the Right to Privacy is indeed a fundamental right of Indian citizens.
This comes after a three-judge bench of the Supreme Court, which is hearing several petitions challenging the move to make Aadhaar cards mandatory for obtaining government services, today asked the Chief Justice to form a panel bench to rule on the issue.
The government had told the court last month that privacy was not a fundamental right and there were several restrictions related to the subject.
The BJP-led NDA government backed the Aadhaar system, introduced by the UPA government, saying that the unique ID cards provided to citizens after collecting biometric details helps ensure that its services reach the rightful beneficiaries.
Some rights activists however have argued that the collection of biometric data including iris scans and finger printing is a violation of privacy. They added that as private agencies were contracted to collect the personal data, there are serious concerns about the safety of the sensitive personal data in private hands.
Interestingly, in a stand seen in favour of citizens' privacy, the government weighed in on the censorship of internet pornography and informed a bench headed by the Chief Justice yesterday that 'the government could not be present in every bedroom'.