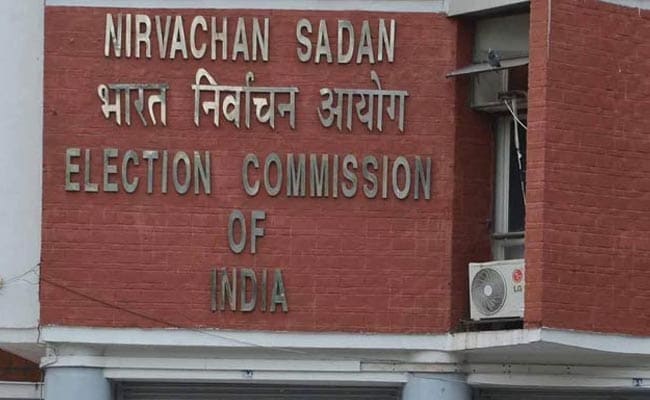 New Delhi:
The Election Commission on Friday told a Parliamentary committee that electoral bonds introduced by the government is a "retrograde" step as it would compromise transparency in political funding. The Commission, in a written submission to the parliamentary standing committee on Law and Personnel, said changes made in the election laws after the introduction of the bonds would compromise transparency in political fundings.
"The amendment in section 29 C of the Representation of the People Act, 1951 making it no longer necessary to report details of donations received through electoral bonds is a retrograde step as transparency of political funding would be compromised as a result of the change," it said.
Senior Commission officials, including Deputy Election Commissioners Umesh Sinha and Vijay Dev, had appeared before the committee on Friday to speak on EVMs, paper trail machines and electoral reforms.
Electoral bonds were announced in Union Budget 2017-18 to promote legitimate funding of political parties. The RBI issues bearer bonds that a donor may buy through cheques and digital payments. He or she can then give the bond to a political party, which must deposit it within a month in a pre-determined account.
Finance Minister Arun Jaitley had said in March that electoral bonds could not be treated as parallel currency and would be valid only for a specific duration.
To ensure greater transparency in political funding, it was announced in the Union Budget that any anonymous cash donation to a political party would be limited to Rs 2,000, a sharp drop from the Rs 20,000 limit earlier, above which they would have to resort to cheque and digital payments.
The decision of the government to reduce cash donations now requires political parties receiving a donation above Rs 2,000 to disclose the identity of the donor.
Earlier, most of the political parties had been declaring that a majority of their donations were below Rs 20,000, and thus anonymous.
(With inputs from PTI)