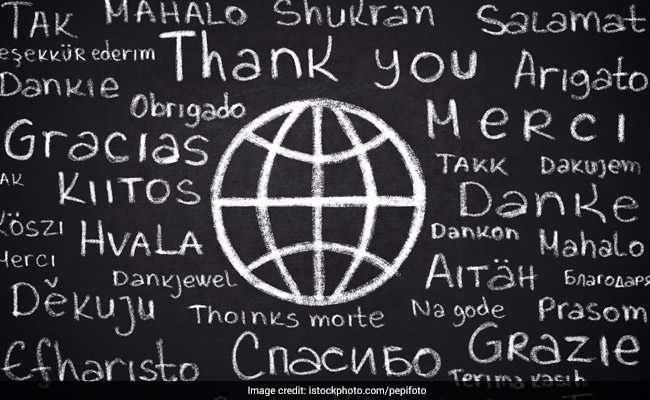 New Delhi:
One language disappears on average every two weeks, taking with it an entire cultural and intellectual heritage, says UNESCO (United Nations Educational, Scientific and Cultural Organisation). Keeping this in mind, the UN agency introduced International Mother Language Day in 1999, a world-wide annual observance held on February 21 to promote awareness of linguistic and cultural diversity and promote multilingualism. There are more than 7,000 languages in the world; India alone has about 22 officially recognised languages, 1635 rationalised mother tongues, 234 identifiable mother tongues, according to Census 2001. UNESCO, which is celebrating International Mother Language Day for nearly 20 years, aims at preserving it and promoting mother tongue-based multilingual education.
This year, UNESCO commemorates the 70th anniversary of the Universal Declaration of Human Rights and its bold statement that 'no discrimination can be made on the basis of language', and celebrates its translation into more than 500 languages. The theme of 2018's International Mother Language Day is 'linguistic diversity and multilingualism for sustainable development.'
UNESCO gives suggestions on how to celebrate International Mother Language Day in schools:
School teachers should encourage children to use their mother languages to introduce themselves and talk about their families and culture. They should let the students read poetry, tell a story or sing a song in their mother tongues. Paintings and drawings with captions in mother languages can also be displayed.

For students, it suggests - observe how many mother languages your fellow classmates can speak. Make a survey of the languages by interviewing them. The UN agency also advises students to help organise cultural activities such as films, plays and music that celebrate different languages.
In Bangladesh, the International Mother Language Day is celebrated as Language Martyrs' Day or Martyrs' Day to honour the Bengali Language Movement of 1952 in which several students died for defending Bengali language for themselves and for the future generations. The day is observed as a public holiday since 1953.