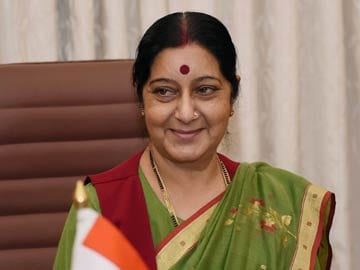 New Delhi:
India and the UK today decided to soon launch negotiations for civil nuclear cooperation during a meeting between the External Affairs Minister and her British counterpart, who pushed for sale of its Medium Multi-Role Combat Aircraft (MMRCA) despite its Euro-fighter Typhoon losing out to France's Rafale.
During her "wide-ranging and extensive" talks with UK Foreign Secretary of State William Hague, External Affairs Minister Sushma Swaraj demanded extradition of British citizen Raymond Varley, accused of being a part of an international paedophile ring and abusing children in Goa in the 80s and 90s. Hague said his government will look into it.
In a more than two-hour-long meeting, the two sides also discussed ways to enhance trade ties with India inviting British companies to invest in its Bangalore-Mumbai Economic Corridor infrastructure project. By November, India is expected to give a "perspective plan" to the UK presenting various "nodes" where they can invest, according to officials.
"The meeting started on a good note with Ms Swaraj thanking the British Minister for UK's decision to install Mahatma Gandhi's statue in Parliament Square in London by early next year.The discussions were wide-ranging and extensive and they covered a broad canvas in terms of variety of issues.
"They started with discussions on economic ties because these are very robust and there is a great expectation from the UK that these will be moving to the next level," Spokesperson in the External Affairs Ministry Syed Akbaruddin told reporters.
Currently, the two-way trade between the UK and India stands at USD 15 billion with the UK being the third largest investor in India, according to official data.
Asked about the issues discussed in today's meeting, Mr Akbaruddin said apart from economic ties, civil nuclear cooperation, extradition, counter-terrorism and cyber issues as well as security situation in Iraq and Afghanistan figured during the deliberations.
The two sides agreed to soon launch negotiations for civil nuclear cooperation pact, nearly one-and-a-half years after UK Prime Minister David Cameron and his then counterpart Manmohan Singh decided to have such a pact.
On extradition, the Spokesperson said, Ms Swaraj told the British minister that "India is very keen to get Raymond Varley extradited" from the UK.