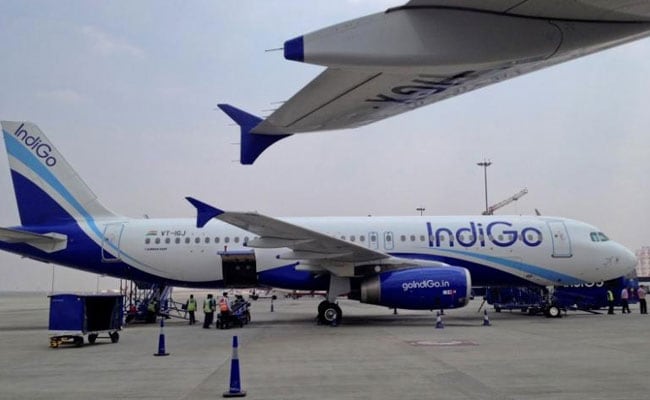 New Delhi:
India's leading airline IndiGo stressed on Thursday it was keen to buy state-owned carrier Air India's international operations and its low-cost arm Air India Express rather than the whole business if India does sell.
"Indigo is not looking to acquire all of Air India," said Rahul Bhatia, co-founder of the airline on a call with investors on Thursday, seeking to allay investor concerns that it may make an offer for all of the debt-laden, loss-making carrier.
IndiGo, owned by InterGlobe, last week expressed unsolicited interest in buying a stake in state-owned Air India, after India's cabinet gave "in-principle" approval to privatise the carrier.
The cabinet decision has kick-started a process that could see India offload the airline that has struggled amidst growing competition from low-cost rivals.
Air India, once the country's biggest airline, has seen its domestic market share slump to 13 percent as private rivals such as IndiGo and SpiceJet have expanded.
However, its sought-after landing slots on international routes, its domestic passenger base and the possibility of the government writing off part or all of the company's Rs 52,000 crore ($8 billion) in debt could make it an attractive proposition.
Bhatia said the carrier would need to "assess" if it were economically feasible to buy all parts of the carrier in the event that the government opts to only sell the business as a whole.
Air India's international operations would provide a gateway into some narrow, closed international markets, he said, while conceding that even the international operations would "require significant restructuring."
Bhatia said IndiGo plans to expand its international business whether or not a deal with Air India materialises.
Even though acquiring Air India would give IndiGo access to international routes and markets, which would otherwise take years to build, analysts feel it is not an ideal match.
"Even if the contours of the deal take care of balance-sheet stress, operational inefficiencies may be difficult to iron out," Joseph George, analyst at brokerage firm IIFL, said in a note published last week, alluding to the different types of aircraft Air India operates, related high maintenance costs and staff costs.
"We continue to like Indigo for its efficient cost structure and balance-sheet strength. However, potential acquisition of AI may create an overhang on the stock," he wrote.
© Thomson Reuters 2017
(This story has not been edited by NDTV staff and is auto-generated from a syndicated feed.)