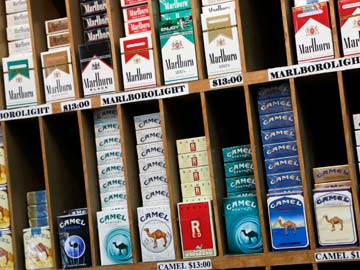 Colombo:
Three Indians were today arrested in Sri Lanka for allegedly concealing cigarettes worth 1.6 million Sri Lankan rupees in their baggage.
Sri Lanka Customs arrested the trio - aged 26, 27 and 28 - at the Colombo international airport in the morning as they were going through the green channel.
"It was found that 400 cartons of cigarettes were concealed in their baggages, valued at Rs 1,600,000. They arrived from Malaysia by MH 179 flight at 12 midnight," customs spokesman Leslie Gamini said.
Their goods were forfeited and penalties of Rs 50,000, Rs 10,000 and Rs 10,000 were imposed on the trio.
In a separate incident, a Seychelles woman was arrested for allegedly trying to smuggle out a large amount of foreign currency on a flight heading for Trichy, customs said.