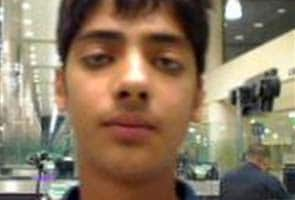 Boston:
A 15-year-old Indian boy on a visit to Los Angeles as part of an educational tour has gone missing last week.
Lovedeep Singh was last seen on the morning of June 23 and authorities are seeking the public's assistance in finding the boy.
Authorities said while the circumstances surrounding Singh's disappearance are unclear, "there is currently no evidence of foul play".
"As each day passes, our concern heightens," said Darnell Davenport, commanding officer of detectives in the Police Department's Southwest Division. Davenport said his department was concerned that Singh, who has a substantial amount of money in his pocket, "befriended someone over the Internet and maybe they came and picked him up".
"He doesn't really speak English. Where would he go? Who would he communicate with? Where would he stay every night? He is 15 years old," Davenport added.
The Los Angeles Police Department said Singh speaks Hindi and "knows limited English," the Los Angeles Times reported.
Singh and his 10-year-old brother were part of a group of about 30 people who had arrived from India for an educational trip that was to include tourist spots in California.
It was Singh's first visit to Los Angeles and he is not familiar with the area, authorities said.
Five LA detectives flew to San Francisco to interview members of Singh's tour group at the Indian Consulate.