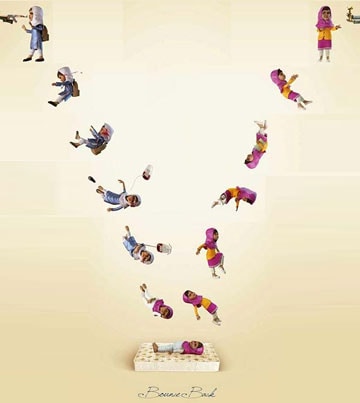 Illustrations showing Malala Yousafzai being shot by the Taliban have been used in a print ad for Kurl-On Mattresses, igniting an international debate.
Malala was shot in the face in Pakistan in 2012 when she was 14 for speaking up for the right to education for young girls like her.
"Malala is shown falling onto a mattress after being wounded, before springing back to full health" reports the Independent.
Read full story here
Huffington Post says that that "it's unclear whether these ads ran in any paid media outlets or if they are spec ads -- never used, but circulated to garner attention."
Read full story here