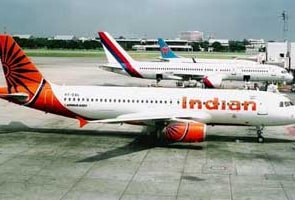 Mumbai:
After 58 years in the business, Indian Airlines will cease to exist this weekend.
All its flights will be transferred to the unified Air India or AI code - the government merged Air India and Indian Airlines in August 2007. By marrying the two national carriers, the government hoped to trim the fat - eliminate duplicate routes, for example - and somehow check the losses that stood at Rs 5551 crore in 2009-10 and Rs 7189 crore in 2008-09 for the two airlines.
The integration is proving to be a challenging one for many reasons, including Rs 40,000 crore in debt. The latest problem is that 800 Indian Airlines pilots have written to the management saying that they need to be paid as much as their counterparts in Air India , who they allege get paid nearly 30% more.
Their letter states, ''Now since both the airlines are merged salary and allowances of all the pilots... should be paid by one single agreement of Air India without any discrimination.''
They want their raise formalized by Saturday. The Indian Airlines pilots also point out that while they are paid for the number of hours they fly, Air India's pilots get a flat fee.
Their timing is crucial. The country has just been introduced to its new Civil Aviation Minister, Vayalar Ravi, who is seen as sympathetic to trade unions.
While the holiday season has ended, air traffic is still high. And that means the airline can't afford a strike.
Within a day of receiving the pilots' warning, Air India has issued a formal statement, promising, "We will look into the issues raised by the pilots."