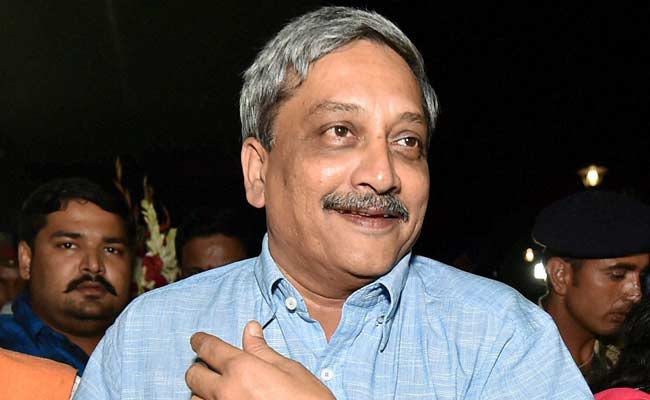 New Delhi:
India and the US tonight signed a new strategically important 10-year defence framework pact envisaging joint development and manufacture of defence equipment and technology including jet engines, aircraft carrier design and construction.
Both sides also finalised two project agreements for hi-tech mobile power source and next generation protective suits for chemical and biological warfare.
The framework agreement, which was decided during the visit of US President Barack Obama to India in January and focuses on issues ranging from maritime security and joint training, was inked by Defence Minister Manohar Parrikar and visiting US Defence Secretary Ashton Carter.
"Raksha Mantri and Secretary Carter signed the 2015 Framework for the India-US Defence Relationship, which builds upon the previous framework and successes to guide the bilateral defence and strategic partnership for the next ten years," an official statement by the Defence Ministry said.
The new Framework agreement provides avenues for high level strategic discussions, continued exchanges between armed forces of both countries, and strengthening of defence capabilities, it said.
In addition, Parrikar and Carter agreed to expedite discussions to take forward cooperation on jet engines, aircraft carrier design and construction, and other areas.
The statement added that Framework also recognises the transformative nature of the Defence Technology and Trade Initiative (DTTI).
"Both India and the United States have finalised two project agreements for joint development of Mobile Electric Hybrid Power Sources and the Next Generation Protective Ensembles," it said.
The two also agreed to pursue co-development and co-production projects that will offer tangible opportunities for American defence industries to build partnership with the Indian industries including in manufacturing under 'Make in India', the statement said.
Carter also met with Prime Minister Narendra Modi, External Affairs Minister Sushma Swaraj and National Security Advisor Ajit Doval and discussed ways to enhance strategic and defence interest.