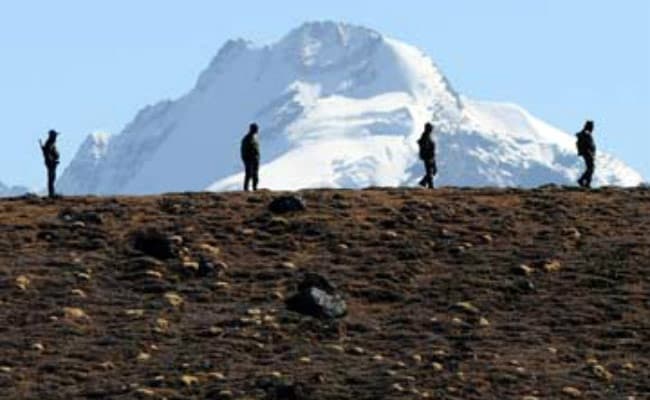 Beijing:
Chinese Foreign Minister Wang Yi today said the 73-day standoff between India and China in Doklam ended after India withdrew its troops and asked New Delhi to "learn lessons" and prevent such incidents in future.
India and China on Monday ended their standoff in Doklam by withdrawing their troops from the area, just days before Prime Minister Narendra Modi's visit to China to attend the BRICS (Brazil, Russia, India, China and South Africa) summit next week.
"The border face off caused by Indian trespassing has been settled," Wang told the media, while answering a question from the Chinese media reports that India withdrew troops to provide a face saver for China after reaching a settlement. Media may have carried speculation and reports but as per the "authoritative information" with the Chinese government, Indian troops have withdrawn from the area on the afternoon of August 28, which "brought the faceoff to an end", he said.
"That is a basic fact and of course, we hope that the Indian side will learn lessons from this incident and prevent similar things from happening again," he said.
In New Delhi, the External Affairs Ministry did not immediately comment on the Chinese foreign minister's remarks. Troops of the two countries had been locked in a standoff in Doklam since June 16 after Indian troops stopped the Chinese Army from building a road in the strategically key Doklam region, a disputed area between China and Bhutan.
The Indian Army had blocked the construction of the road as it could give China a major military advantage over India at the Bhutan-China-India trijunction. About the differences between the two countries, Wang who was addressing a press conference about the BRICS summit to be held in Xiamen city next week said, "India and China are two big countries. It is natural that there are some problems in our interactions."
"What is important is that we put these differences at appropriate place and under the principle of mutual respect and following the consensus of our leaders, we need to handle and manage them properly," he said.
"In the meantime, with our engagement through different mechanisms we need to work out a solution in the long run," he said.
He also evaded a direct reply to whether there will be meeting between PM Modi and President Xi Jinping. There will be bilateral meetings and interactions between the participating leaders which is natural practice, he said.
India yesterday announced that PM Modi will take part in the Xiamen summit. "On the sidelines of the BRICS meeting, President Xi will also have meetings with some leaders upon their request. Once relevant arrangements are decided we will let you know. The first thing is whether the leaders will have the willingness to meet. If there is willingness of the leaders participating in the meeting, as a host Chinese side will try to make it possible if our schedule programme permits," he said.
About the discord between India and China, which are important members of the BRICS, he said "we hope through the efforts of both sides we will maintain healthy and stable momentum of growth for China India relations" in the interest of Chinese and Indian people as well as meeting the aspiration of international community and neighbouring countries.
Wang said there is huge potential and space for greater cooperation between China and India and such cooperation serves the interest of the two countries. "We hope China and India will join hands and work together for rejuvenation of Asia and for the development of our region and contribute our share to greater development," he said.
The BRICS (Brazil, Russia, India, China and South Africa) summit will be held in the southeast Chinese city of Xiamen from September 3 to 5.
(Except for the headline, this story has not been edited by NDTV staff and is published from a syndicated feed.)