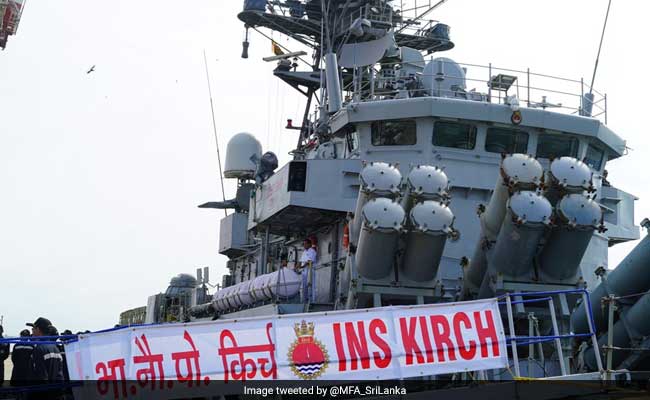 Highlights
First ship will reach Colombo tomorrow morning, second on Sunday: PM Modi
20,000 people driven out of their homes in south and western Sri Lanka
Sri Lankan military has deployed troops to reach flood-hit villagers
New Delhi/Colombo:
An Indian Navy ship with relief materials reached Colombo today as the death toll from the worst floods since 2003 in Sri Lanka climbed to 100 and authorities warned of more rains.
The Disaster Management Centre has called for urgent evacuation warning of residents living along the Kelani River and within the Divisional Secretariats of Kollonnawa, Kaduwela, Wellampitiya, Kelaniya, Biyagama, Sedawatte, Dompe, Hanwella, Padukka and Avissawella.
Over 200,382 people belonging to 52,603 families were affected across 14 districts. Further, 12,007 people belonging to 2,937 families were relocated to 69 safe locations as of Saturday morning, officials said.
100 people have been killed, while 99 others remain missing, officials added.
Sri Lanka's tri-forces personnel including more than 1,000 Army troops were engaged in the rescue and relief operations.
A Sri Lanka Air Force (SLAF) airman died during a flood rescue operation after he fell off a helicopter in Neluwa, Galle.
The Meteorology Department said that current rain along with the windy conditions are to continue.
"Showers or thundershowers will occur at times in the Western, Sabaragamuwa, Southern, Central and North-western provinces," Sri Lanka officials said.
An appeal has been made by Sri Lanka's Ministry of Foreign Affairs in coordination with the Ministry of Disaster Management, to the United Nations, International Search and Rescue Advisory Group (INSARAG) and neighbouring countries to provide assistance to affected people, especially in the affected areas.
In response to the distress call made by Sri Lanka, India has dispatched three of its Navy ships with emergency supplies to help Sri Lanka in its rescue and relief operations.
INS Kirch was diverted to Colombo so as to render immediate assistance in flood relief operations, the ship arrived at Colombo Port early this morning.
Supplies brought in by INS Kirch was handed over to Sri Lankan Foreign Minister, Ravi Karunanayake by the Indian High Commissioner, Taranjit Singh Sandhu.
Two other Indian Navy ships -- INS Shardul and INS Jalashwa -- have also left for Sri Lanka carrying relief materials including food medicines and water.
According to Indian Navy spokesperson Captain D K Sharma said, medical and diving teams along with boats and helicopters have been sent on board INS Jalashwa so that it could assist Sri Lanka in its rescue operations.
In the worst flood that Sri Lanka has seen since 2003, over 90 people killed and over 100 missing. According to the Disaster Management Centre (DMC), about 20,000 people were driven out of their homes both in the south and western parts of the country.
Along with tweeting condolences, Prime Minister Narendra Modi said, Indian naval ships are being dispatched with relief material to Sri Lanka.
"The first ship will reach Colombo tomorrow morning. The second will reach on Sunday. Further assistance on its way," he said in a series of tweets.
India stands by the people of the island nation and that ships are being rushed with relief material, the PM said.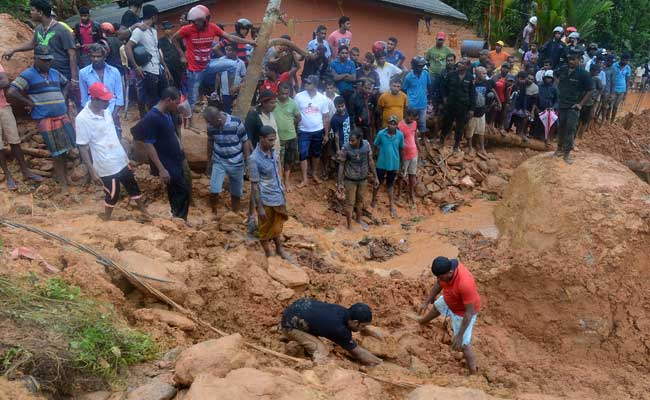 Sri Lankan government have also called for temporary arrangements for providing shelters in schools and other public buildings so that people residing in low-lying areas could benefit off it, the DMC said.
In addition, military has deployed thousands of troops to reach flood-hit villagers and the air force have been carrying out several rescue operations across affected regions.
(With inputs from PTI and AFP)