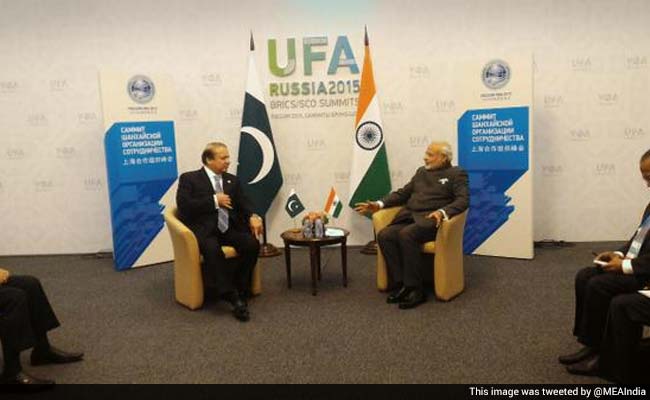 Ufa:
Big breakthroughs were achieved at Prime Minister Narendra Modi's talks with Pakistani premier Nawaz Sharif including India agreeing to send more evidence against terrorists being tried in Pakistan for their role in the 26/11 attacks in Mumbai.
The leaders met on the sidelines of the ongoing BRICS summit in Russia. Mr Modi accepted an invite to travel to Pakistan for the regional SAARC summit next year.
India has accused Pakistan repeatedly of an ineffectual and slow trial of Zaki-ur-Rehman Lakhvi who masterminded the siege of Mumbai which left 166 people dead. Lakhvi, a top commander of terror group Lashkar-e-Taiba, was in jail with six others, and was granted bail by a Pakistani court earlier this year, triggering a strong protest from India.
Pakistan has said that India has failed to submit strong evidence of the involvement in 26/11 of Lakhvi. Voice samples of terrorists in Pakistan who gave instructions on the phone to the 10 terrorists who fanned across Mumbai will be sent over, said officials today after Mr Modi's meeting with his Pakistani counterpart.