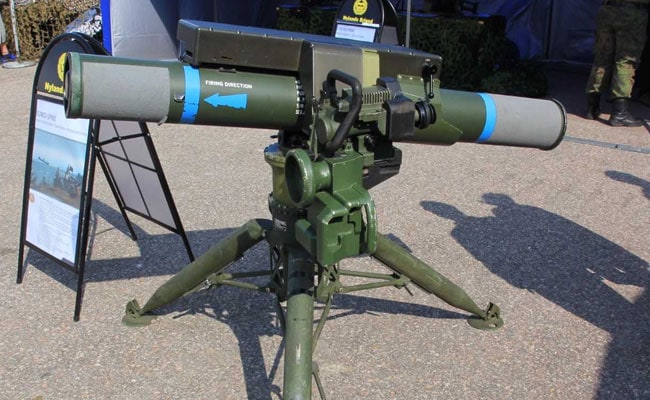 New Delhi:
The Indian army and the government are discussing ways to revive a $500 million order to buy Spike anti-tank guided missiles from Israel's state-owned defence contractor Rafael, army chief Bipin Rawat has said.
New Delhi recently called off the deal to procure 8,000 missiles, souring the build up to Israel Prime Minister Benjamin Netanyahu's visit to India this week.
General Rawat said the deal was scrapped after the state-run Defence Research and Development Organisation (DRDO) offered to manufacture similar missiles in line with Prime Minister Narendra Modi's 'Make in India' initiative.
"They (DRDO) said... why you are going for a missile that we are capable of manufacturing and can give you better results," General Rawat said.
"That is what led to retracting of the RFP (request for proposal), " he added.
General Rawat said the DRDO missiles were yet to be tested and would not be ready till 2022, which could hit India's operational capabilities in the interim.
"So how do we bridge the gap between now and 2022? It's through the Spike. Rather than going whole hog we are in the discussion with the government" to fill in the gap, he said.
"We can possibly look at a lesser number to meet the gap," he added.
India has been investing tens of billions of dollars in updating its Soviet-era military hardware to counter China and Pakistan.
Israel is a major weapons supplier to India, exporting an average of $1 billion of military equipment each year.
In April last year the two countries signed a military deal worth nearly $2 billion which includes the supply of medium-range surface-to-air missiles, launchers and communications technology.
But PM Modi has said he wants to end India's status as the world's number one defence importer and to have 70 percent of hardware manufactured domestically by the turn of the decade.