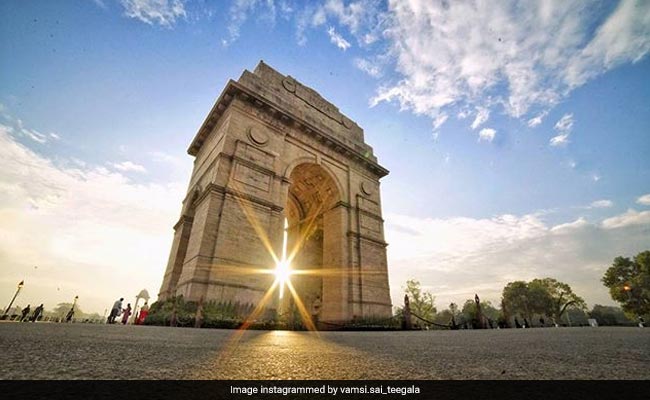 The foundation stone of India Gate or the All India War Memorial Arch in Delhi was laid on February 10 in 1921. According to old records, the foundation stone at India Gate was laid by the Duke of Connaught, a British royal, during his visit to India. Prince Arthur, the Duke of Connaught and Strathearn was an uncle of King George V, the then monarch of the British Empire. He had held a durbar in Delhi in 1911 and announced the shifting of the imperial capital from Calcutta (Kolkata) to Delhi. Later work began on creating a new capital around the Raisina Hill area, the foundation stone of which was laid by King George V on December 15, 1911. Delhi's iconic Connaught Place, was built during the construction of the capital and named after the Duke of Connaught. The capital was officially named "New Delhi" in 1926.
India Gate: 10 interesting facts to know
Sir Edwin Landseer Lutyens and Sir Herbert Baker laid out the new capital, with the Viceroy's House, now Rashtrapati Bhavan, and the North Block and South Block.
During the construction, the World War I broke out and a large number of soldiers from the British Indian Army were sent to war.
The India Gate, a huge tourist attraction now, is a solemn memorial to the soldiers from India who died in action. It was originally called the All India War Memorial Arch.
According to a 1921 publication of the Superintendent Government Printing, Calcutta, units of the Army from across the country had gathered at the foundation stone laying event of the All India War Memorial Arch.
"On this spot, in the central vista of the capital of India, there will stand a Memorial Archway, designed to keep present in the thoughts of the generations that follow after, the glorious sacrifice of the officers and men of the Indian Army who fought and fell in the Great War," the Duke of Connaught had said in his speech.
The sandstone arch of India Gate, often compared to the Arc de Triomphe in Paris, was inaugurated after a decade.
The 42-metre-high All India War Memorial Arch has the names of the fallen soldiers inscribed on it.
The Amar Jawan Jyoti was built to commemorate India's victory in the Indo-Pak War of 1971, according to an Army official.
The Amar Jawan Jyoti was built in 1972 under the India Gate arch to commemorate the soldiers who lost their lives in the Indo-Pak War of 1971.
The Amar Jawan Jyoti is a memorial symbolised by an inverted bayonet and a soldier's helmet over it with an eternal flame burning beside it.