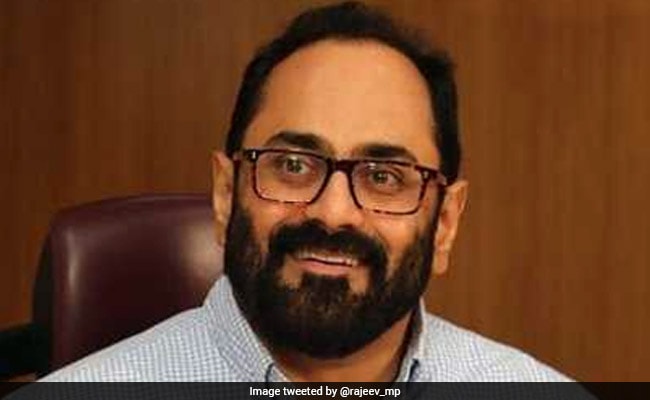 Bengaluru:
Independent Rajya Sabha MP Rajeev Chandrasekhar today joined the BJP, a day after being made the party's Rajya Sabha candidate for the biennial election to the upper house from Karnataka.
Mr Chandrasekhar joined BJP in the presence of state party President B S Yeddyurappa and other senior leaders, including Jagadish Shettar and Shobha Karandlaje,
He told PTI that his primary goal would be to strengthen the political momentum to replace the Congress government with BJP rule in the coming assembly polls in Karnataka.
Mr Chandrasekhar alleged that the present rule "is the darkest period" in Karnataka's modern political history.
His victory in the March 23 Rajya Sabha polls is a certainty with the BJP having 43 lawmaker and the additional required support in the 224 member assembly.
Mr Chandrasekhar said if the present government in the state continues for next five years, Karnataka and Bengaluru would reach "a point of no-return."
To a query, Mr Chandrasekhar said the natural alliance and relationship with BJP for many years was one of the reasons for him to join the saffron party.
"I have been a quasi-BJP MP because things that my belief in giving clean government and better governance, besides providing opportunities for all are more closely aligned with BJP than any other political party," he added.
Citing reasons for joining BJP, Mr Chandrasekhar said he had a limitation an independent lawmaker had, unlike being a Parliamentarian representing a political party, which carries a lot of weight in the public domain.
He also said he wants to complete the work he had taken up as an independent Parliamentarian.
"It was a pleasant surprise... BJP offered me the opportunity to serve Karnataka and Bengaluru in the Rajya Sabha," he added.