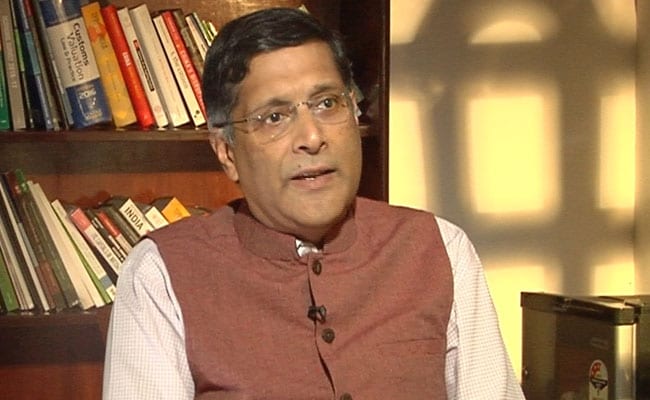 Hyderabad:
Chief Economic Adviser Arvind Subramanian on Friday said India's steady growth has resulted in a consistent decline in poverty and improvement in several human development indices, including reduction in the infant mortality rate (IMR).
Delivering a lecture on 'India's Precocious Growth Model and Its Future', organised by MCR HRD Institute of Telangana, he said income levels increased significantly across the country in the last three decades, even though the regional disparities continue, an official release said.
He called for equitable redistribution of subsidies among the weaker sections of the society and similar other measures to empower them for joining the mainstream as equal partners.
Lauding the recent improvement in the global ranking of India in terms of ease of doing business, he called for concerted efforts to attract Foreign Direct Investment (FDI) in health and education.
The lecture was part of the 92nd Foundation Course, attended by over 200 All India Services and Central Civil Services officers.