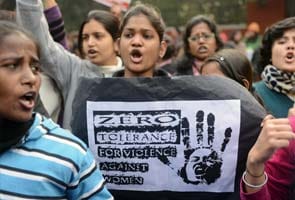 New Delhi:
On Friday night, after a sombre medical bulletin from Singapore said the 23-year-old student fighting for her life in a hospital there had worsened considerably, the Delhi Police appealed for calm.
"Praying hard for the rape victim will ensure accused are given severest punishment and quickly Reqst ppl to stay calm and maintain peace (sic)," the police tweeted from its official account.
Security has been stepped up around India Gate. The Delhi Traffic Police, meanwhile, posted on its
Facebook page
, "Entire central Vista including Rajpath, Vijay Chowk and all road leading to India Gate will be closed for general traffic, Kamal Attaturk Marg also closed. All traveller advised to avoid these roads."
The medical student died early this morning after severe organ failure at the Mount Elizabeth Hospital in Singapore where she was flown on an air-ambulance on Wednesday night.
India has been incensed by the gang-rape on a moving bus of Amanat (NOT her real name ) on December 16 in Delhi, considered among the unsafe cities in the world for women.
Near-daily protests have been held in Delhi and other cities demanding better policing for women and stricter laws to punish rapists.
Last weekend, demonstrations at India Gate in the heart of the capital were punctuated by outbursts of violence.
The police used water-cannons, batons and teargas on thousands of protesters, some of who targeted the police with stones and set benches and a car on fire.