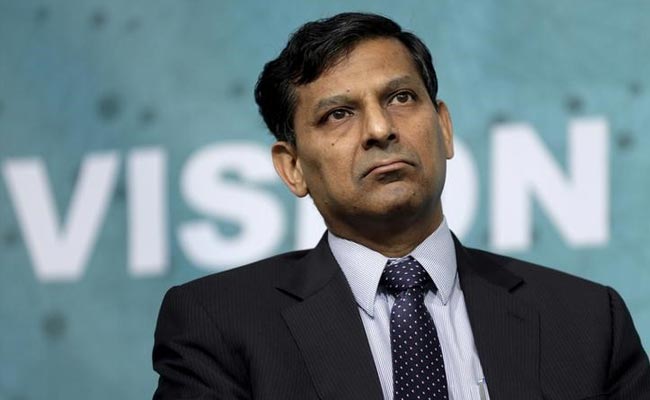 Highlights
Petition demands a second term for Raghuram Rajan as RBI governor
BJP lawmaker Subramanian Swamy has demanded Mr Rajan's dismissal
Mr Rajan's term as RBI governor ends in September
New Delhi:
An online petition urging Prime Minister Narendra Modi to appoint Raghuram Rajan for a second term as Reserve Bank Governor needs a little over 6,000 more signatures to reach 50,000.
At the time of writing this on Wednesday, the
petition on Change.org
had been supported by 43,930 people. Four days ago, it was 2,500.
The petitioner, Rajesh Palaria makes a strong pitch for re-appointing Dr Rajan to head the central bank, saying, "He has been doing a great job by balancing and maneuvering Indian economy through the populism which endangers it," and adds, "He is very crucial for India Growth Story."
The petitioner has also said, "I was recently noticing how Shri Subramanian Swamy ji has been bullying and threatening him at large."
Also being shared virally is the latest Amul butter ad, which says, "Let Raghuramain! Second helping please!
#Amul Topical: RBI Governor deserves an extension? pic.twitter.com/lalQg5LzXE

- Amul.coop (@Amul_Coop) May 24, 2016
The surge of support for Dr Rajan comes after the RBI Governor was repeatedly attacked by the ruling BJP's Rajya Sabha MP Subramanian Swamy, who also wrote to the Prime Minister earlier this month, recommending that he "consider terminating the appointment" Dr Rajan, whose term ends in September.
Mr Swamy has, in his attacks on the RBI Governor, suggested that he be "
sent back to Chicago
," where he teaches at the Booth School of Business, and has accused him of "deliberately" attempting to wreck the Indian economy.
In his letter, Mr Swamy also alleged that the RBI Governor is "mentally not fully Indian," since he continues to renew the Green Card issued to him by the US government.
Dr Rajan is on leave from his assignment at the Chicago University to serve as RBI governor. His many fans call him the "rockstar governor" and
Mr Swamy's attacks have drawn criticism from several quarters not least the Congress
, which appointed him to head the central bank during its tenure at the Centre.
While Dr Rajan has offered no comment, the BJP has said Mr Swamy's opinion is his own. A call would be taken when Dr Rajan's term expires in September, a party spokesperson said.