Highlights
Soldier rescued from Sonam post. Was buried under 25 feet ice for 6 days
Siachen soldier's condition stable but critical. Next 48 hours crucial
Rescue work made difficult by harsh temperature of -40 degrees centigrade
When army rescuers found Lance Naik Hanamanthappa Koppad
six days after his fibre-reinforced hut was buried
in ice by an avalanche, he was unconscious with a pulse so weak that it was barely detectable. But an army doctor, part of the rescue team at the Sonam post, at an altitude of 19,600 feet, managed to revive the soldier.
He was then put on an army rescue chopper which took off from the highest helipad on Earth on the Saltoro ridge on the Western periphery of the
Siachen
glacier.
Despite his miraculous rescue in one of the world's most exacting environments, Lance Naik Koppad's battle for survival is not over. He has been flown to the army hospital in Delhi, where his condition is still critical; reports suggest that he has been conscious intermittently.
Doctors say the next 48 hours will be crucial.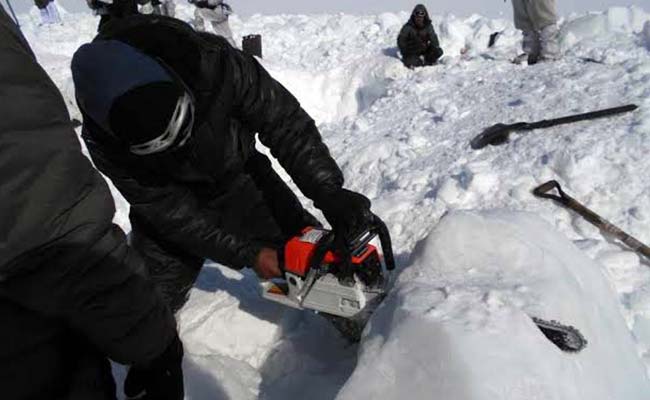 Just 48 hours after the avalanche brought a wall of ice crashing down on the10 soldiers in Siachen, they
were declared dead
with Prime Minister Narendra Modi, Defence Minister Manohar Parrikar and the top brass of the Army thanking them for their invaluable service in guarding India's frontiers.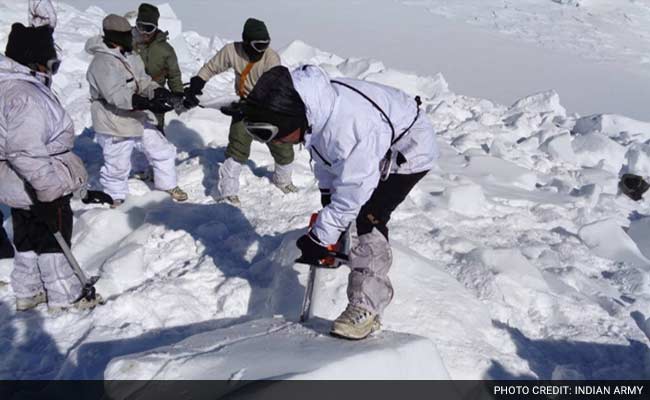 While the tragedy of the nine soldiers who did not survive is immense, the effort to find them - and the super-human endurance, courage and will to survive of Lance Naik Koppada - are the stuff that legends are made of.
Trapped 25 feet under ice, the Lance Naik survived six days in either a tent designed for Arctic conditions or, more likely, a fibre- reinforced hut where the soldiers lived.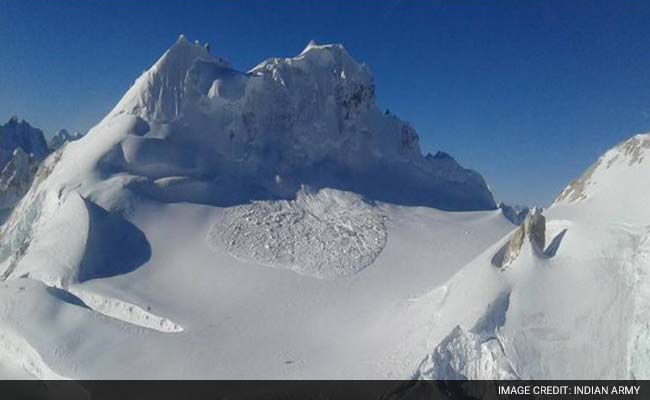 The bodies of the nine other soldiers were found next to Lance Naik Koppad, who belongs to Karnataka.
Removing the bodies will take some time. There are blizzard conditions presently at the Sonam post with temperatures plummeting to -40 degrees centigrade. At an altitude of 19,600 feet, not even the hardiest and most altitude-adapted rescuers can work more than 30 minutes at a stretch. For six days, teams of rescuers, some of the best-trained experts in the world, kept digging and carving through the ice. As one team stopped, exhausted and out of breath, another would take over.
Meanwhile, officers and men at the Siachen base camp which was coordinating the rescue efforts refused to give up, convinced that there was an off-hand chance of survival if the soldiers were inside the fibre-reinforced hut where they would have had access to oxygen cylinders which are kept in posts located at an altitude of over 15,000 feet. All of these men are also rigorously trained to survive if they are caught in avalanches.
The Heroes Who Did Not Make It