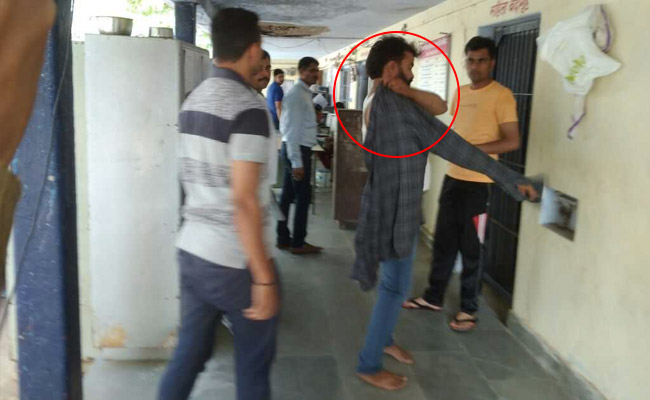 Jaipur:
A man was detained in Rajasthan today for the horrific
rape and murder of a child
in Surat that stunned the nation last week. Claiming a breakthrough, sources in the Rajasthan police said Harsahay Gujjar was traced through his cellphone records. The 28-year-old, a resident of a village in Sawai Madhopur, has been handed over to the Surat police.
Deepak Ojha, an officer of the local police, told NDTV that they had been told by the Gujarat police that the main accused in the rape and murder case "was hiding in our area". "We detained him this morning and handed him over to the Gujarat Police team," he said.
Harsahay Gujjar, the police said, was a labourer -- a married man with two children.
The unspeakable ferocity of the assault -- one of a string of such cases -- had sent shock waves through the nation. Last weekend, protests were held across a dozen cities in India.
The Surat police are
yet to identify
the child, who was between 9 and 11 years old. After the police tweeted an appeal with her photo as a last-ditch effort, a couple from
Andhra Pradesh
came forward claiming she was their daughter, who had gone missing in October.
But there were some physical disparities, including mismatch of fingerprint details, height and a missing birthmark. A DNA test is being conducted to settle the issue. The report is expected next week.
The body of the child, covered in over 80 wounds, was found at a desolate spot in the city near a stadium on April 6. A postmortem examination concluded that she had been held captive, gangraped and violated with wooden objects. Death had occurred due to strangulation and smothering, the report said.
The police suspected that the child was murdered in another spot and her body was dumped in the remote area to avoid detection.