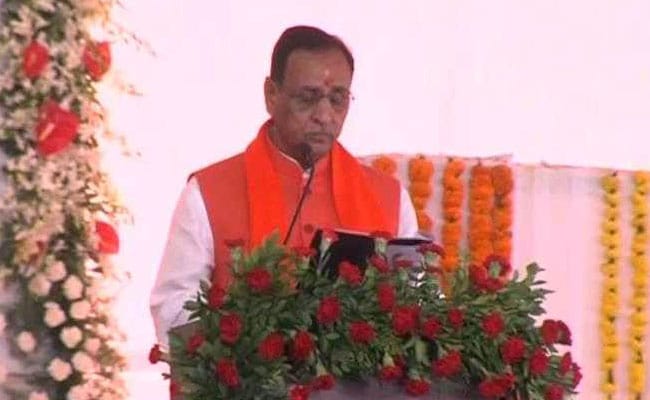 Gandhinagar:
In a major embarrassment to the Vijay Rupani-led BJP government in the state, Gujarat Governor O.P. Kohli on Friday raised the issue of rising discontent among youth due to unemployment, which he also dubbed as a "warning bell for any society".
"Because of unemployment, nowadays we see a feeling of discontent among the youths. Such a feeling is natural when despite getting higher education one does not get a job. Such discontent among the youths is a warning bell for any society," Governor Kohli said.
He was addressing students participating in the seventh convocation of the Gujarat Technological University (GTU) in Gandhinagar.
The opposition Congress had raised the issue of unemployment among youth with higher education as one of the key electoral issues in the recently concluded assembly elections in the state.
Also, the adverse statement coming from a Governor in the home state of Prime Minister Narendra Modi and Bharatiya Janata Party (BJP) national president Amit Shah made an awkward moment for the ruling BJP, which had barely managed to sell its development model to people in the state, winning with a thin margin over the Congress.
Expressing his concern over employment scenario in the state and the country, the Governor said: "It is important to mull over whether the youths getting higher education would be able to get proper employment opportunities or not. This also raises question mark on the relevance of higher education."
Mr Kohli also stressed on need for equitable development between urban and rural parts of the country, stating that development of some cities did not mean that the entire country was witnessing development and that the fruits of development should have reached down to the lowest rung of the society.
The Governor also said that there was a need for empathy in the society and in the students, without which the education would serve no purpose.
Mr Kohli said this in presence of Chief Minister Rupani on the dais.
Later, in a bid to move out of the embarrassing situation, state Education Minister Bhupendrasinh Chudasama stated that the state would mull over his suggestions.
"He is our senior and whatever the Governor had said was his personal opinion and suggestions. The BJP government will take into account the positive aspects," Mr Chudasama told the media.