New Delhi:
Highlights
ISRO has scheduled a record-making 20-satellite launch from Sriharikota
Among those is an earth imaging satellite made by a Google-owned company
The launch also takes into orbit two satellites built by Indian students
In a first, Indian space agency ISRO is set to place into Earth's orbit a hi-tech satellite made by a Google company as part of a record-making 20-satellite launch scheduled for Wednesday from Sriharikota.
On its 36th launch, the Polar Satellite Launch Vehicle will fly 20 satellites into space at a cost about 10 times less than other space agencies.
As a mark of the India-US friendship, ISRO or the Indian Space Research Organisation will launch 13 American-made small satellites into space. This includes an earth imaging satellite made by Terra Bella, a Google-owned company. The 110 kg Google satellite called SkySat Gen- 2 is capable of taking sub-meter resolution images and high definition video.
In another possible first, an Indian start-up company Earth2Orbit has negotiated launch contracts with ISRO's commercial arm Antrix Corporation on behalf of foreign vendors.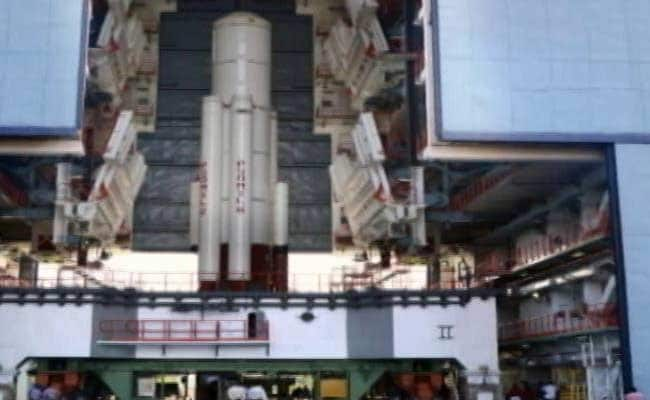 Launching 20 satellites in a single mission is like "allowing birds to fly in space", ISRO chairman Kiran Kumar told NDTV. "Each of these small objects that you are putting into space will carry out their own activity, which is independent of the other, and each of them will live a wonderful life for a finite period for which they have been designed," Dr Kumar said.
ISRO held the world record for the highest number of satellites to be successfully launched in a single mission after the PSLV placed 10 satellites in space on April 28, 2008. In 2013, an American Minotaur-1 rocket placed 29 satellites in one launch. The baton passed to Russia in 2014 when its DNEPR rocket placed 37 satellites in space.
The 320 tonne PSLV will carry 17 foreign small satellites from Canada, Indonesia, Germany and the US but the main passenger is a 727 kg Indian earth observation satellite called CartoSat, which can take images at sub-meter resolution.
The launch also takes into orbit two Indian academic community built satellites, Sathyabhamasat and Swayam.
What goes on behind such a complex launch? Dr Kumar calls it a "trick of the trade" and says tiny manoeuvres in the last stage ensure clean separation of these satellites.
With this launch, ISRO is ready to take on private billionaires like Elon Musk and Jeff Bezos who have entered the space launch business and offer far cheaper space launches.
Till now, ISRO has launched 57 satellites for foreign vendors from about 20 countries, earning about $ 100 million in the bargain.