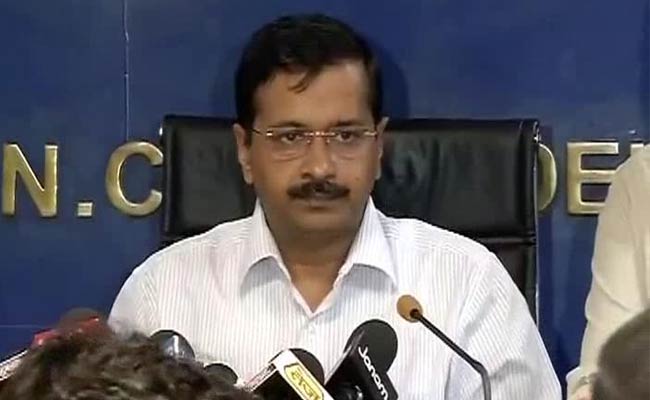 New Delhi:
In the midst of a seething dispute with the Centre, Delhi Chief Minister Arvind Kejriwal has received solid vindication in court. Delhi's anti-corruption branch must take its orders from Mr Kejriwal's government and not the Centre, the Delhi High Court said today. The judge also said that Lieutenant Governor of Delhi Najeeb Jung is "bound to act upon the aid and advice of the Council of Ministers."
"Today's HC judgement a huge embarassment for central govt, (sic)" tweeted Mr Kejriwal.
Last week, the Centre said that its officers could not be investigated by the Anti-Corruption Bureau of the Delhi government because it does not have the right to intervene in matters of land, the Delhi Police, or the appointments of key bureaucrats. The Centre also said that the Lieutenant Governor, who acts as its representative in Delhi, is not obliged to consult Mr Kejriwal on these issues.
Mr Kejriwal has described the Centre's stand as perfidy and a blatant attempt to provide cover to corrupt officials.
The clash between the Centre and Mr Kejriwal is over how their powers are divided in the administration of Delhi, which is a union territory and not a full state.
That is what Mr Kejriwal, elected in February with a dazzling mandate, wishes to change. On Monday, in a characteristically maverick move, he summoned a cabinet meeting at a public park in the heart of Delhi, and sought the attendance of the aam aadmi or common man that his party is named after.
Mr Kejriwal and the Lieutenant Governor, combat veterans in the capital, clashed with furious ardour earlier this month over the postings of bureaucrats. Mr Jung said the final say on appointments is vested in him; Mr Kejriwal said an elected head of government is entitled to choose members of his team.
The Chief Minister has also said he will challenge the Centre's notification in court.