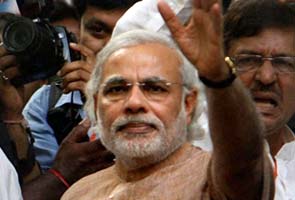 Ahmedabad:
Chaos prevailed after thousands turned up at the Gujarat Housing Board (GHB) office in Ahmedabad on Moday morning to collect forms for its various housing schemes for lower and middle income groups at affordable rates.
The mad rush, triggered by the board officials promise to distribute forms, went out of control as the crowd gathered outside the office refused to leave without a clarification. Cops had to be called in to bring the situation under control.
Denying reports that the forms were to be distributed on Monday, the GHB officials said the distribution was still some days away. One of the officials said, "In the first phase, tenders will be floated for construction of over 6000 such units for lower middle income groups. Only after that the forms will be distributed."
But it failed to convince the people. One of the aspirants said, "If the report was incorrect they should have issued a rejoinder. They have cheated us. We had taken out time from our work and come here."
Both the ruling BJP and Congress have offered low cost housing scheme in the state ahead of the assembly polls next year. In an attempt to stop Narendra Modi's applecart, the Congress has launched a similar housing scheme for the poor women if they come to power next year. The BJP, looking for a third consecutive victory in the assembly polls, has raised questions over the legitimacy of such sops to win election. Ironically BJP too had promised free housing in their election manifesto in 2007, but it never materialised.