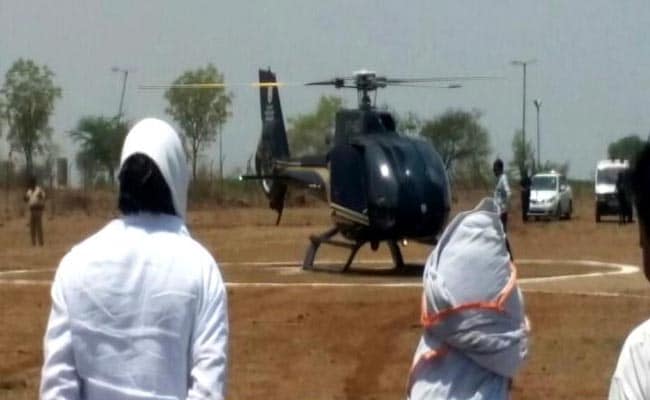 Highlights
Eknath Khadse was in Latur to review measures taken to tackle drought
BJP said water was used to settle the dust
Latur is the worst-affected district in drought-hit Marathwada
Latur:
At a time when Latur has become the epicentre of the drought in Maharashtra's Marathwada, the local administration is being accused of wasting water for a ministerial visit.
On Friday, officials used 10,000 litres of water at a makeshift helipad at Belkund village in the parched district of Latur in Maharashtra, where the state's revenue minister Eknath Khadse was to land. Ironically, he was there to review measures taken to tackle the severe drought and launch a scheme to tackle the water scarcity.
But the BJP has defended the administration stating water was used to settle dust which is mandatory for the chopper to land.
"Water was used so that the dust doesn't spread in the air which could have cause breathing problems to the people around, to the passengers or the pilot. Khadse ji is a senior minister and he is suffering from health issues. Please don't make it a big issue," Shaina NC, spokesperson of the BJP, said.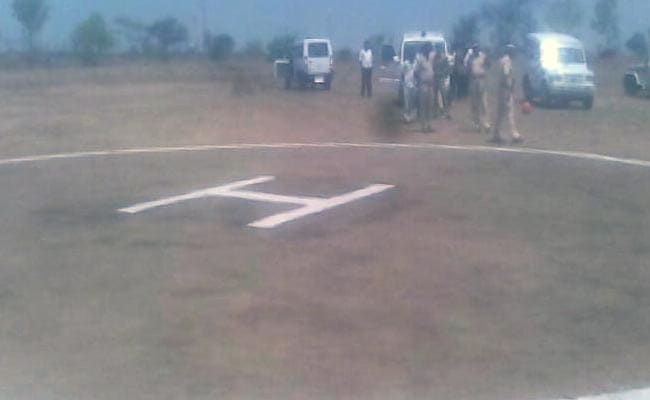 Opposition leaders slammed government officials and Mr Khadse and wondered why the airstrip in Latur city, just 47 km away, was not used for landing.
"It is rather unfortunate that leaders are behaving in an irresponsible manner at a time when there is water scarcity. There was no necessity for him to do this as he could have travelled by road. Government officials should be sensitive," state Congress President and former Maharashtra Chief Minister Ashok Chavan said.
Latur is probably the worst affected district in Marathwada with years of poor monsoon now making the situation alarming. Earlier this week, given the acute water shortage, a water train supplied five lakh litres of drinking water to the city. High temperatures and an unprecedented drought in Marathwada, has forced hospitals to delay operations and villagers to migrate to cities.