BHOPAL:
Ten people rounded up for relieving themselves in the open were bundled in the municipal vehicle for transporting stray cattle and paraded around the industrial town of Bilaspur in Chhattisgarh. Of and on, the men had to take a pledge not to repeat their mistake again at the top of their voice. "
Khule mein sauch nahin karenge
(We won't defecate in the open)," they had to repeat through the 15-km journey.
The idea apparently was to get across the message about
Swachh India Mission, a novel programme
that is not just about sanitation, but dignity of people as well.
The municipal corporation didn't think there was anything wrong.
"Our employees are making them aware," said Mithilesh Awasthi, a senior officer of the Bilaspur Municipal Corporation. For the future, he said, the people caught by staffers had been issued "passes" that would give them free access to the Sulabh public toilet facilities that run on a 'pay-and-use basis'.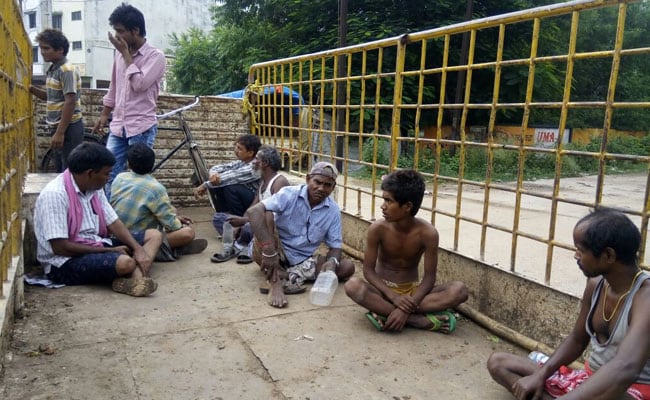 Local Congress leaders said they welcomed the programme but this was no way to treat people.
"The manner in which these people are dealing with people is inhuman... They are ferrying them in a vehicle used to take stray animals," said Sheikh Nasiruddin, leader of opposition of the municipal corporation where the BJP is in power.
Bilaspur is Chhattisgarh's only city that failed to show any substantial improvement over previous years in its ranking in the nationwide Swachh Survekshan (Cleanliness Survey). It ranked 179. Maoist-inflicted Jagdalpur was the only other city ranked lower in survey in the state.
Districts in Chhattisgarh have been racing against time, and each other, to meet the target laid down by Chief Minister Raman Singh to make the state Open Defecation Free by October 2018, a year ahead of the national deadline.
The state has declared over 8,000 villages as open defecation free but there are 11,000 others that still have some catching up to do.
In project reports, top government officials in Delhi and experts agree that building toilets was the easier part.
The more difficult and tricky part was to bring about a behavioural change.
That message, however, seems to be getting lost somewhere down the line.
Last Monday's shocking incident is not the first in the country where authorities have gone overboard.
In neighbouring Madhya Pradesh,
government officials in Raisen district
have been told to build toilets or risk losing their jobs.
This week, officials in the state's Ashoknagar district suspended two teachers of primary schools too. One of them, Prakash Prajapati, was suspended after the district held him responsible for his wife's conduct.
"Husband and wife are the same, so it is their responsibility. Both houses have toilets," said District Education Officer Aditya Narayan Mishra.
In Rajasthan, sanitation officials were caught clicking pictures of women relieving themselves in the open and
when 55-year-old Zafar Khan objected,
he was allegedly kicked, punched and beaten with a stick leading to his death.
Elsewhere in Uttar Pradesh, there have been reports of district officials disconnecting power connections or holding back rations for people who do not build a toilet.