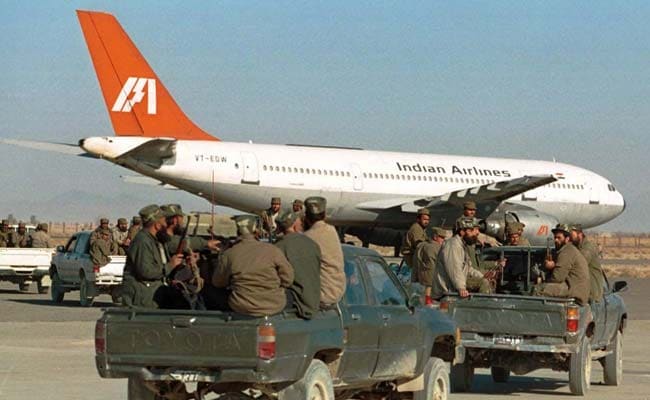 New Delhi:
The Supreme Court today agreed to hear two appeals challenging the Punjab and Haryana High Court verdict convicting co-conspirator Abdul Latif Adam Momin and acquitting another accused in the sensational 1999 Kandahar hijacking case.
While Mr Momin has appealed against his conviction and award of life imprisonment in the case, Punjab government through the CBI has challenged the acquittal of Bhupal Man Damai alias Yusuf Nepali by the High Court.
A bench of Justices PC Ghose and R F Nariman granted the leave and admitted the appeal for regular hearing, saying "we would hear the matter".
Mr Momin in his appeal has contended that the prosecution has failed to produce evidences which could suggest that he has abated the hijacking.
In his plea, he has said that he has been in custody for 17 years and has never been on parole since his arrest on December 30, 1999. He has also contended that his confessional statements were not considered by the court.
The Indian Airlines flight IC-814 from Kathmandu to New Delhi, with 179 passengers and 11 crew members on board, was hijacked on December 24, 1999, and taken to Kandahar in Afghanistan by five hijackers, who are still absconding.
The hijackers had executed one passenger, Rupin Katyal, and finally negotiated the release of terrorists Masood Azhar Alvi, Syed Omar Sheikh and Mushtaq Ahmad Zargar from Indian jails on December 31, 1999, in exchange for the hostages.
In 2014, the apex court had issued notice on the pleas of Mr Momin and Punjab government against the High Court verdict. On February 25, the Punjab and Haryana High Court had dismissed CBI's petition seeking death penalty for Mr Momin.
The High Court while upholding life sentence for Mr Momin, had acquitted two other convicts, Yusuf Nepali and Dilip Kumar Bhujel, of murder charges and conspiracy of hijacking the aircraft, after finding them guilty only under the Arms Act.
Mr Momin, a Mumbai resident, was allegedly found to have links with Pakistan-based militant outfit Harkat-ul-Mujahideen. Mr Bhujel is also an Indian while Mr Nepali hails from Nepal.
Mr Momin, along with co-accused Mr Nepali and Mr Bhujel, were awarded life sentence by a Special Anti-Hijacking Court, Patiala, on February 5, 2008.