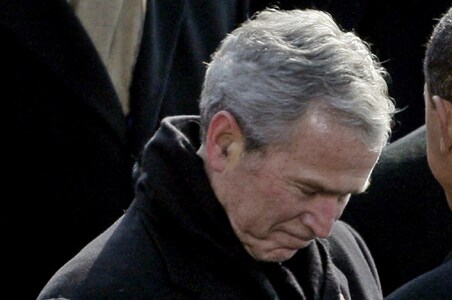 New Delhi:
"I really like Prime Minister Manmohan Singh. The Prime Minister is a wise leader." This is what former US president George W Bush had to say on Saturday about Singh with whom he had reached a landmark civil nuclear agreement, which had led to the end of 34-year isolation of India in nuclear commerce.
Bush, who was in his humorous best, complimented Singh a day after the Prime Minister described him as a "great friend of India".
Singh, who on Friday hosted a lunch in honour of the visiting dignitary, had told him a year back that "people of India love you".
Bush, who showered praise on Singh at the HT Leadership Summit, described the economic liberalisation process initiated by India in 1991 when Singh was the Finance Minister as one of the two important events of that year that led to transformation of Indo-US ties.
On his second visit to India since March 2006 when he came here as President, Bush said he was "honoured" to be back here.
"Three years back, I and Laura came here and were dazzled by India. India is a vibrant and diverse nation based on civilisation. I was looking forward to coming back here to say 'namaste'," said the former President whose term in White House saw a major transformation in Indo-US relations.