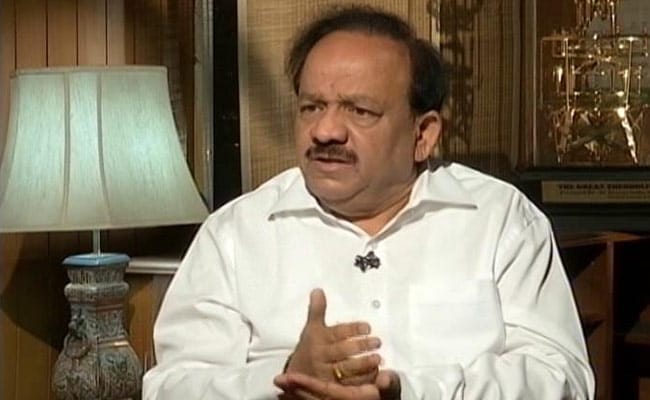 Hyderabad:
Hundreds of scientists working abroad have returned to India over the past three-four years after finding a better scientific ecosystem under the NDA government, Union Minister Harsh Vardhan said on Sunday.
"Before Prime Minister Narendra Modi, people used to talk a lot about 'brain drain'. People talk about 'brain drain' to some extent even now, but they talk more about 'brain gain' now," he said after inaugurating the new campus of the Centre for DNA Fingerprinting and Diagnostics (CDFD) at Uppal area.
"In the last three-four years, hundreds of scientists have returned... because they find a better atmosphere in the country and a better scientific ecosystem to work. They find better facilities, better state-of-the-art laboratories, equipment and a government which is receptive to their ideas and which is willing to transform and introduce new modern systems," the Union Science and Technology Minister said.
Harsh Vardhan claimed hundreds of scientists have come back to India and a lot more were willing to come (back), adding "It is a very very happy moment".
He said Prime Minister Modi's goal was to deliver a 'New India by 2022' towards which he was working with a lot of passion,vision and sincerity and dedication.
The Prime Minister, he said, has been extending a lot of support for development of scientific institutions and research in the country.
He said the scientific community would always be indebted to PM Modi for the support received for development of scientific activities, fellowships and new initiatives.
"Ideas from young minds have been supported, right from the seed stage to entrepreneurship programmes," he said.
Harsh Vardhan said strengthening inputs into research had also seen drastic improvements over the years and funding had also increased significantly over the last three-four years.
"He (PM Modi) has given a clear cut vision to the scientific community of scientific social responsibility," Harsh Vardhan said and emphasised that CDFD should strive to be the best in the globe in the next couple of years.