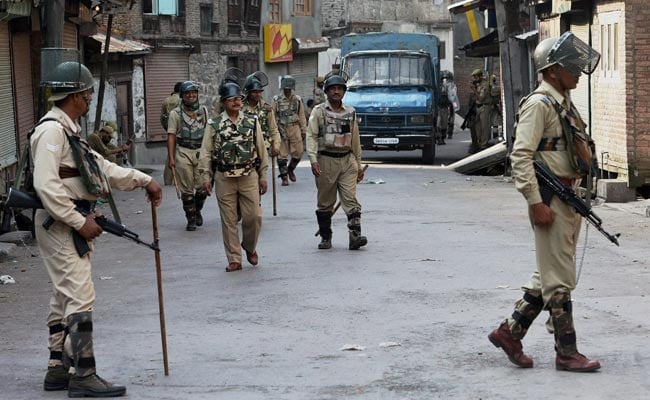 Jammu:
Security forces unearthed a cave hideout used by terrorists in Jammu and Kashmir's Rajouri district and seized a huge cache of arms and ammunition from it on Tuesday, police said.
The hideout was busted during a joint cordon and search operation (CASO) by the Special Operations Group of police and a 48 Rashtriya Rifles team in the Manuwala forests near Dhar Sakri village in Kandi area of the border district, Senior Superintendent of Police Yougal Manhas said.
He said the cache included two AK assault rifles, six pistols, four AK magazines with 58 rounds, seven pistol magazines with eight rounds, one under barrel grenade launcher (UBGL), one radio set, one Thoraya phone and 680 general purpose machine gun bullets.
Jammu-based Army spokesperson Lt Col Devender Anand said specially trained Army sniffer dogs and quadcopters were employed in the operation.The CASO was launched Monday evening, Mr Manhas said.