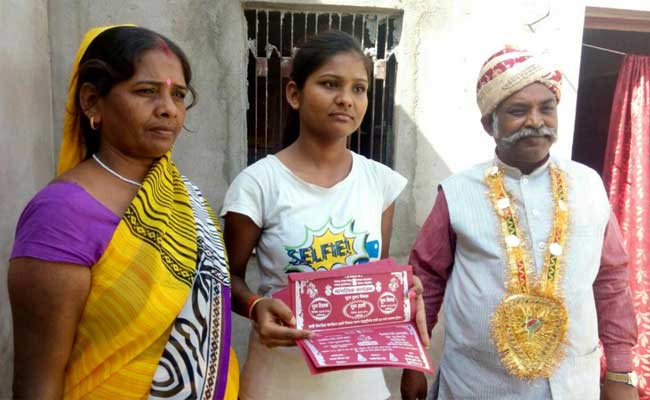 Highlights
Couple in their 50s 'remarry' each other in Bihar's Sasaram district
Wife walked out 13 years ago, tired of husband's chronic alcoholism
Husband says Bihar CM's prohibition decision helped him cut down drinking
Sasaram, Bihar:
For 13 years, Jai Gobind Singh and his wife Vijayanti Devi, residents of Mohuddiganj in Bihar's Sasaram district have lived apart. Though never formally separated, Vijayanti had vowed never to return.
The couple were married about two decades ago. But since then, Vijayanti, 50, said she was fed up of her husband's chronic alcoholism, beatings and abuses. In 2003, Vijayanti took her daughter, then just a year old and walked out of the house.
"He used to consume alcohol every day. Sometimes he used to assault me too. One fine day I decided I could not take it anymore, and so I walked out," she said.
Since then, Mr Jai Gobind, 58, said he tried his best to kick his alcohol habit and managed to significantly cut down on his drinking. Nitish Kumar's decision to impose an alcohol ban, was almost like a godsend, he said.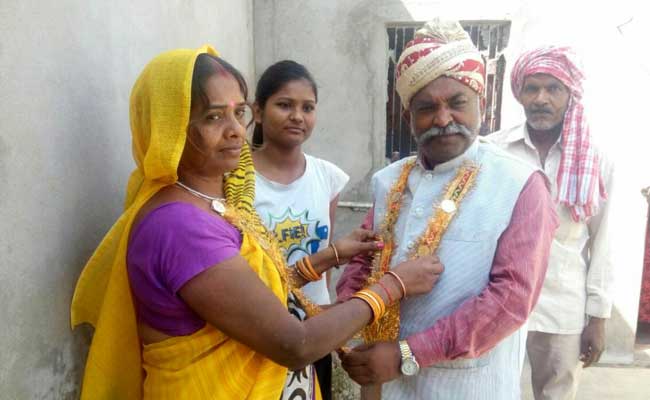 "I think it was the trigger in me to go and apologise to my wife and promise her that I would never physically or verbally abuse her again, and that I would quit alcohol totally. I am happy she has given me another chance," he said.
The couple's daughter says a second marriage ceremony was her idea. "I have never had a chance to have both parents at home and so I am thrilled. I designed this wedding invite myself. It's good to formalise what my father has promised my mother," said Guddi.
In the last few days, Nitish Kumar has vociferously endorsed his move for total prohibition that came into effect this month, six months ahead of schedule, by saying it will bring social change in Bihar, especially in rural areas where both men and women face alcohol addiction. In this couple's example, is something the Bihar Chief Minister can take heart from.