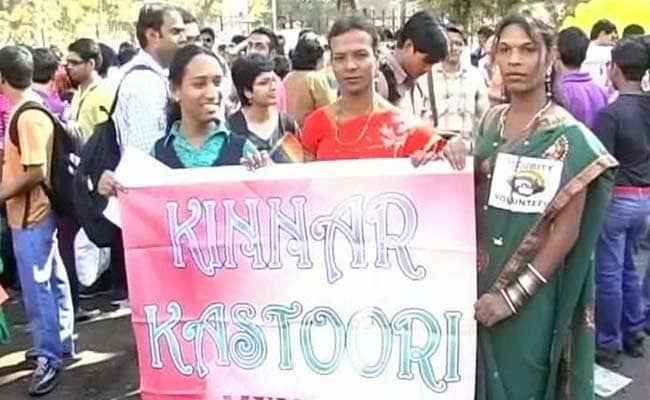 Panaji:
As his minister's talk on centres to "cure" homosexuals generated shockwaves, an embarrassed Goa Chief Minister Lakshmikant Parsekar today said the comments were made in ignorance. "Homosexuality is a natural gift," Mr Parsekar said, in an attempt at damage control.
"LGBTs (Lesbians, Gay, Bisexual and Transgender) are not suffering from any disease. There is no government policy on 'normalizing' them," the Chief Minister told reporters on Tuesday, a day after his Sports and Youth Minister Ramesh Tawadkar said the government was planning centres for homosexuals on the lines of Alcoholics Anonymous.
"We will make LGBT youth normal. We will have a centre for them...like Alcoholics Anonymous centres. We will train them and give them medicines too," Mr Tawadkar had said on Monday, while launching the state youth policy. The document listed the LGBT community among stigmatised groups that need focused attention.
Today, Mr Tawadkar blamed the media and claimed that he was "talking about alcoholics" and not the gay community.
"I was misquoted and misunderstood. The media is creating a controversy," he told NDTV.
His remarks were likened to Yoga teacher Ramdev's controversial statement in the past that homosexuality is a "disease" that can be cured by yoga.
In largely conservative India, the homosexual community is still battling lack of awareness and prejudice, which has been compounded by a colonial era law that makes gay sex a crime. In a severe blow to the cause, the Supreme Court upheld the ban in 2013.
Activists say the Goa minister has taken ignorance to a new level as he talks about government-run centres which will have "training, treatment and medicines" to cure LGBT persons.
"There has to be someone from the BJP who speaks up on this...when you are silent about someone making such an irresponsible statement, you are actually admitting...," said Harish Iyer, gay rights activist.