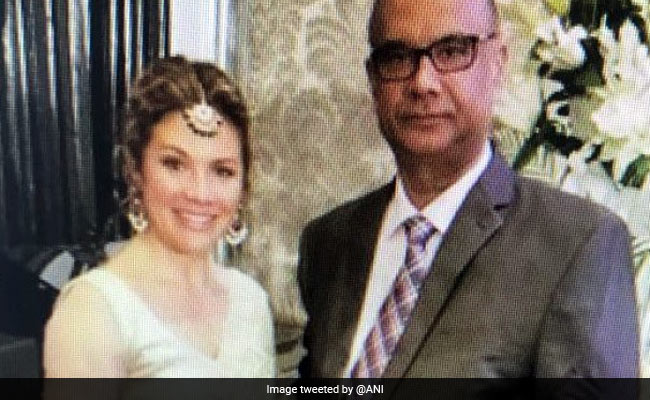 Highlights
India trying to figure how its officials ended up giving a visa
Jaspal Atwal not on blacklist to ban people from entering India
The list has been heavily pruned on several occasions
New Delhi:
Jaspal Atwal,
whose presence at an event attended by Canadian Prime Minister Justin Trudeau
became a huge embarrassment for the visiting delegation, was not on the Home Ministry's much-pruned blacklist of individuals banned from entering the country.
Canada has described the invitation to Jaspal Atwal
an oversight by its officials.
But New Delhi says it is still trying to
figure how its officials ended up giving a visa
to the man convicted for trying to kill the then Punjab Minister Malkiat Singh Sidhu in 1986.
The Home Ministry, which maintains a secret list of blacklisted individuals, says Jaspal Atwal wasn't on this list for Indian-origin foreigners from Punjab, according to news agency IANS.
But it is trying to confirm when he got off the list.
The list has been heavily pruned on several occasions, sometimes on directions of the human rights watchdog and at others, under pressure from Punjab's political parties who want the centre to take a lenient view of people who may have once sympathised with a pro-Khalistan sentiment.
PM Modi's office too had pushed for pruning the list back in 2015 after his first visit to Canada. In 2016, his government told parliament that it had removed 225 names from this blacklist under a review triggered by a request from then Punjab Chief Minister Parkash Singh Badal.
It wasn't such a bad idea, suggested Vishnu Prakash, the former high commissioner to Canada, pointing that people had gotten into this list because they may have issued statements when the separatist Khalistan movement was its peak back in the eighties.
But Vishnu Prakash underlined that people known to have indulged in terrorism weren't meant to get off this blacklist.
The existence of the blacklist, often also called the negative list by the Home Ministry, that had been created in the late eighties is said to have become public only in the nineties when many Sikhs, found their visa requests repeatedly rejected.
As the pressure to review the list grew, the Atal Behari Vajpayee government slashed the list from a high of 489 names in 1998 to 134 people in 2003.
Over the next few years, the list got longer again leading to renewed demands for a review.
In 2011, some 170 more names were removed again.
Officials have suggested that the exercise to ascertain when Jaspal Atwal's name was removed from the blacklist, if he was ever in this list, could lead security agencies to add more names to this list.